The COVID-19 Powered Boom in Food Delivery - a Harsh Lesson in Flexibility for Restaurants
publication date:
Mar 31, 2020
|
author/source:
Łukasz Kolczynski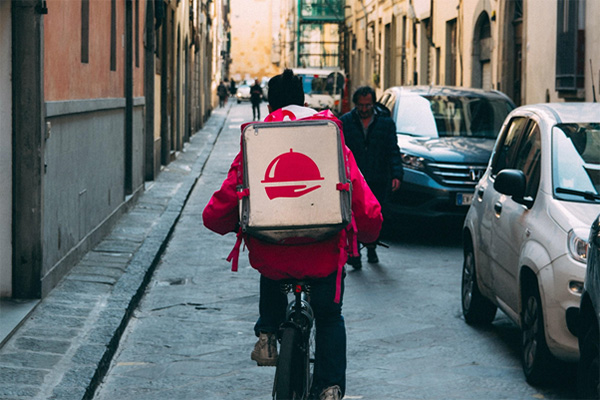 The food delivery market is booming despite the blow dealt to restaurants and cafes by the pandemic. This extreme situation highlights the restaurant business' most unlikely vulnerability - a lack of flexible software.
The coronavirus outbreak has shown how fragile the global economic system is. Among multiple industries, HoReCa is taking probably the strongest hit. These hard times show how important it is to combine flexibility and logistics.
Governments around the world have proposed various ways to make this hit less painful for entrepreneurs suffering from quarantines imposed on citizens and the closure of restaurants, pubs and bars.
Unwilling winners
What's most surprising (although not really), is that there is one industry that has flourished during these harsh times. The first glimpse of this situation was seen in China, where people turned to their smartphones to keep themselves entertained and - let's say this aloud - alive. According to sensortower.com data, downloading of ridesharing apps plunged (unsurprisingly), whilst delivery and grocery apps soared.
Fresh Hema, Alibaba's grocery delivery app peaked on February 8 with nearly 100,000 downloads. Also, KFC and Pizza Hut apps, after a decline at the beginning of the year, experienced growth. The aggregated demand for food delivery services reached 20% in China.
A similar situation is seen in the US, where (according to TechCrunch) Walmart, Grocery and Shipt apps have seen 218%, 160%, and 124% growth respectively - all of them being grocery delivery apps. Although the overall growth in the popularity of online commerce is nothing to be worried about, the circumstances are less than fortunate.
The spike in demand for food deliveries from restaurants is probably a matter for the near future. Or, maybe, it isn't, mainly due to technical reasons.
Legacy-type obstacles
The business is far from being totally unprepared for the surge in online deliveries. According to Restaurant Business Online, up to 86% of consumers were ordering food at least monthly. The first record of food being ordered for delivery was when King Umberto I of Italy asked to have a pizza delivered for his wife Queen Margerita from a tavern run by famous pizza maker Raffaele Esposito.
With that in mind, the business should be ready to face the challenge of a delivery-only model, but apparently it is not. The reason is in frozen business models, or, to be more accurate, the technological solutions designed to support frozen business models.
When facing this issue, there are two main challenges for restaurants to overcome.
The Lack of Omnichannel
Restaurants aren't just selling food - it is about the experience, the atmosphere of the place and the convenience that there are neither dishes to cook nor plates to wash. Moreover, a restaurant or cafe is "neutral ground" where people meet and talk - trite but true.
The key to building an omnichannel experience is in providing a comprehensive experience regardless of the channel, be that social media, online or delivery. If the user base doesn't use social media or have contact with staff over digital channels, it is unlikely for them to choose this particular restaurant when they choose to order food online.
The key is to establish the brand as an ever-available option for getting food, be that by stepping-in, ordering directly or using a food delivery marketplace like Uber eats. In the age of social media, there is no real reason for a small local cafe to be invisible online and not to offer coffee, cake or anything else to be delivered by a courier.
To maintain the brand connection, restaurants can offer various promotions, engage in charity action or support medics in various ways - multiple restaurants that are closed for customers due to coronavirus outbreak are providing free meals for hospital staff - the ingredients would be wasted otherwise, but the gain for the brands and reputation is priceless.
Thus, companies who have eagerly built an omnichannel culture in their restaurants and encouraged users to engage both online and offline are in a slightly better situation than pure-offline players with little to no ability to harness modern technology to reach their customers.
Usually, this is rooted in the second challenge.
The Lack of a Comprehensive System
It is common in every industry, including the restaurant and HoReCa sector, to build their own IT solutions by stitching various components into one. A separate POS system connects with a web app and a mobile app and further communicates with kitchen display, ERP or another system to manage the warehouse.
This is challenging for various reasons:
The systems use different standards and can be built with various philosophies - Oracle Micros, being one of standard and most renowned pieces of software for fast food restaurants, is often an old piece of code and it is not easy to integrate it into a modern environment.
There are latencies and unpredictable glitches - every complex system is prone to human mistakes wreaking havoc. In the case of an IT system, it is especially visible. Incorporating another component and integrating it within the food ordering marketplace is yet another challenge.
The increasingly complex solution gets muddy - the situation when there are only one or two IT guys who understand the whole system is a nightmare - what if one of them exits his or her job and the company will be left with some great IT enigma to operate with?
The solution lacks flexibility - last but not least, especially in times of COVID, the lack of comprehensive and flexible IT tools to manage the restaurant, delivery, and kitchen, makes a swift shift toward a new model of operations nearly impossible. Yet that's a quality that can be life-saving today.
These problems lead to a situation where one restaurant chain has to use several platforms that are not fully integrated with each other. Menus need to be updated in several places and there are no consistent rules for discounts, promotions, or loyalty programs. One platform is used to integrate with the POS and Kitchen Display System, another is responsible for the connection to marketplaces such as Uber Eats.
The remedy for the above mentioned HoReCa industry problems can be fully omnichannel cloud solutions for restaurants, such as Ordering Stack. This software supports both POS, KDS, self-service kiosk, mobile application and marketplaces.
Summary
The recent outbreak shows that there is no such thing as a future proof and indestructible business model. Even serving the most basic need of getting food can be disrupted by unpredictable events like the one we have now.
It is not a good time for investment, but definitely a good one for change. A harsh lesson from the epidemic is that keeping the business updated and flexible is key. The adaptable will survive, not necessarily the strongest.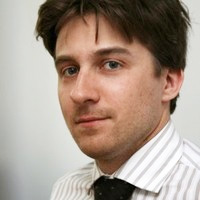 Łukasz Kolczynski is the founder of a fully omnichannel Ordering Stack software. Almost twenty years of experience in software development resulted in creating a cloud solution for restaurants, which supports and integrates many channels and restaurant systems. Łukasz is also a member of the board and founder of 3e Software House, a company that developed kiosk software for KFC and Burger King restaurant chains in Central and Eastern Europe and a multi-channel web ordering platform for Pizza Hut and KFC chains.