Download Library

The RR Download Library contains $500+ in stand-alone resources! Use this collection of tools to save your restaurant tons of precious time and money...
Note: All files in the Download Library are "Member Only" Resources.
A non-member clicking on a download will return you to the home page
Not yet a member? Join or upgrade today...

TABLE OF CONTENTS:
---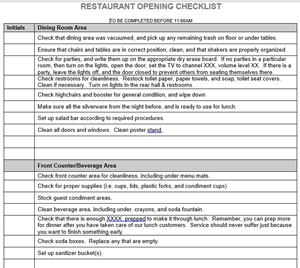 ---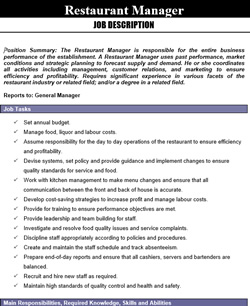 ---
---
---
---
Rehearsal Guide: Role Play -- One of the best methods for helping staff gain confidence and increase performance is through role playing. This sample guide offers a number of role playing scenarios including: anticipating needs, suggestions & recommendations, and suggesting wine. (PDF)

Rehearsal Guide: Communicating Effectively -- Contains a selection of exercises and training games to reinforce training topics. (PDF)

Rehearsal Guide: Body Language -- Contains a selection of exercises with tips on effectively using and reading body language. (PDF)
---
---
---