The Rise of DIY Takeout During The Pandemic
publication date:
Jun 8, 2021
|
author/source:
Alianna Catherine Thorpe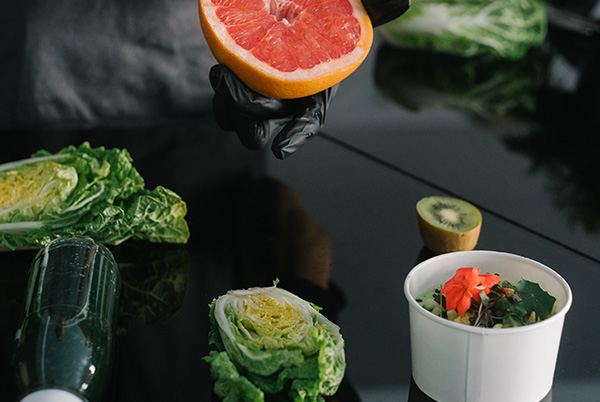 Image credit: https://www.pexels.com/photo/food-salad-healthy-offer-6613046/
Of the many sectors affected by the pandemic, the food industry was one of the most hard-hit as March through October of 2020 saw a decline of $130 billion in sales. Many restaurants found ways to overcome the blow through methods like basic home delivery and takeout services, or sharing recipes with customers.
One of the more creative methods of bringing the restaurant experience home came about with DIY meal kits, which includes pre-prepared restaurant ingredients ready for assembly, reheating, and eating. With its popularity still high nearly a year later, the rise of DIY takeout may just be here to stay even after the pandemic is gone.
The DIY Takeout Experience
The appeal of a DIY takeout kit might not be apparent at first; after all, why bother doing extra food preparation steps when you can just as easily have a full meal delivered? However, DIY takeout offers more than just additional effort. It gives customers what they no doubt miss from their favorite restaurants: the dining experience. As the demand for DIY meal kits grew all over the nation, struggling restaurants began to recognize how they could still deliver meaningful experiences and keep their businesses alive.
The beauty of a DIY takeout experience is the appreciation a customer develops in the process of preparing the meal. For one, it is meticulously crafted by restauranteurs and chefs to provide an experience as close to restaurant quality as possible. Customers also get a taste of what it's like to put the finishing touches on their favorite meals.
For most restaurants, meal kits were an unexpected success during the pandemic. Entrepreneur Ariel Arce explained that the decision to offer caviar-sandwich kits from Niche Niche was determined by the need for survival, which was the fuel that drove their creativity forward. This creative spirit led to other ventures, including wine boxes, omakase bento boxes, and even sake pairings.
How to Start DIY Takeout
Taking a cue from Arce's creativity is a good way to get started on your restaurant's own DIY Takeout kits, along with these tips.
Get Licensed
Securing your licenses is the first and most important step to ensure your DIY takeout service operates smoothly. Other than a business license and your Employer Identification Number, you should also apply for a food service license. This involves having a representative from the health department inspect your business to ensure it is compliant with food safety regulations. To get this license, apply at your local health department online and be prepared to supply information, such as your food service, the permanent kitchen's address, and your personal information as the owner.
Assess the Competition
To succeed as a DIY takeout service, you'll need to know what your competitors are doing. Big names like Blue Apron and HelloFresh are great examples of successful business models that market fresh food at cheaper prices with sustainable packaging. Decide what your brand can offer that will be valuable to your customers and isn't currently being provided by your competition. Even if it's as small as using different packaging or the ease of service, setting yourself apart is necessary for success.
Make It Easy
Before launching your meal kits, make sure you've crafted them carefully with the customer's convenience in mind. For instance, if the customer only needs a single appliance to prepare the entire meal, they will likely order from you again for convenience. Consider offering one-pot recipes or ingredients that can be cooked in multifunctional rice cookers that most households probably already have. Case in point, a Tiger rice cooker has several functions, which include acting as a steamer and even turning into a pressure cooker with the click of a button. You can include dumplings and rice in a DIY takeout meal, for example, and just insert an instructions card on how long to cook each component for a restaurant-quality meal.
As restaurants find more ways to boost business and connect with their customers, tools are becoming more essential to their strategies. Technology can work hand in hand with creativity to pave the way for restaurants to gain visibility, reduce costs, and optimize labor compliance as discussed in our feature on Rebuilding Margins After COVID-19: How Tech Can Pave the Way. With innovations like DIY takeout powered by reliable technology, a smoother path to a stronger future may be in sight.
Contributed by Alianna Catherine Thorpe - Exclusive for runningrestaurants.com