Rebuilding Margins After COVID-19: How Tech Can Pave the Way
publication date:
Mar 25, 2021
|
author/source:
Greg Staley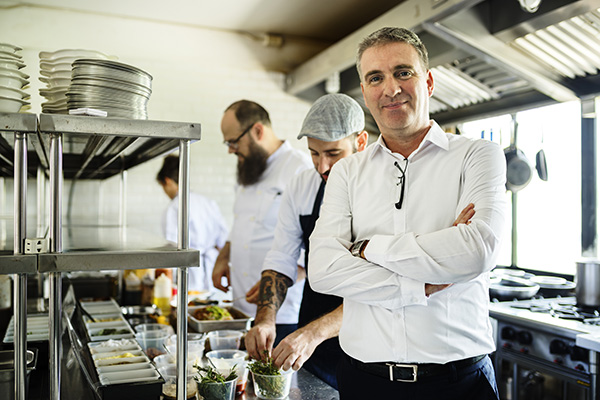 It's impossible to overstate how disruptive and destructive the coronavirus pandemic was to the restaurant industry. It dramatically shifted buying behavior of guests, created major supply chain fluctuations, and created health and safety restrictions on operations. This drove profitability down across many brands as they struggled with lower revenue and increased costs from new inventory items.
Now looking at the prospect of recovery, many restaurants are facing a long road to regaining the profitability they had before the pandemic hit. According to the 2021 State of the Industry Report from the National Restaurant Association, approximately 86% of restaurants margins have gotten thinner compared to pre-pandemic. Trying to rebuild margins without any changes to the way you work will take time you don't have, which is why many brands are now looking to new ways to use restaurant technology to reduce food and labor costs.
Just as online ordering, delivery, and touchless payment technology were a necessary life preserver when the pandemic hit, refining back-of-house technology will continue to lift restaurants during the recovery phase and into the future. First, expanding reporting will provide needed visibility to make quick, data-driven decisions while your business is still in flux. Second, inventory and purchasing tools give you better control of food costs as you find out what new customer dining behavior will be. Finally, labor and scheduling tools help retain employees and reduce labor costs as competition for labor begins rising.
1. Gain Real Visibility, Not Just Access to Data
Too often, operators fall into the trap of thinking that just because they can track down the data they want, it means they have visibility into their business. Unfortunately, that's not the case. Restaurateurs have access to a nearly limitless number of data points.
But in a fast-moving industry, if it takes three weeks to collect data, compile it with other locations, and decide what action to take, you have missed the moment.
This is where new technology can help. With real-time reports pulling information from your POS, suppliers, and back-of-house system, you can see potential problem areas, things that are working well, or areas of opportunity. You can change up your menu mix, further refine prep processes, or add training to underperforming stores based on what you see.
With profits as thin as they are, a delay of a month or two before action is taken can have a major impact on what the year looks like.
2. Shave Points Off Your Prime Costs
It's easy for something relatively small in your food or labor to throw off your profits for the week. This is why it's more important than ever to have close control over what your inventory costs, making sure you don't over order, and watching for any theft or waste.
Pen and paper inventory, or even more antiquated inventory software, make it difficult for operators to watch food costs by making inventory more time consuming and more difficult to integrate with your other data. More modern systems integrate with your point of sale system to deduct theoretical inventory in real time, which allows you to reconcile with actual inventory on your own cadence while still knowing what's available.
When combined with purchasing tools to maintain contract pricing and monitor deliveries, new inventory technology is a powerful tool for operators to keep a handle on costs while the industry finds its footing. As a bonus, managers and other employees will appreciate how much easier inventory is without having to duplicate data entry or search for the right paperwork.
3. Optimize Labor and Maintain Compliance
Competition for labor is already increasing as many people left the industry and more restaurants go back to higher capacity. This means you need to work both on retention and optimizing your schedules to reduce costs.
Labor management software saves your managers time by using sales forecasts to create an optimized predictive schedule. It also saves you from potential human errors that violate labor laws and cause high labor costs by alerting managers to overtime, mandatory break rules, and other compliance issues.
And you can give burnt out employees one less thing to think about with scheduling tools available on their phones. Modern labor tools allow employees to set availability, swap shifts, and request PTO from their phones. Employees are happy to have one less thing to remember, and managers don't have to try to keep track of group texts and sticky notes the next time they write the schedule.
Restaurants trying to find that extra boost as they begin recovering from the pandemic may want to look at how the restaurant technology landscape could help smooth that path. While you may worry about whether it's the right time to implement new tech, modern systems can help operators bring margins back under control and help you move forward into a stronger future.
---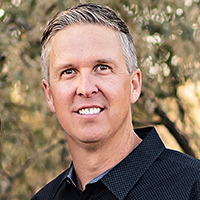 Greg Staley is the CEO of SynergySuite, a back-of-house restaurant management platform. Greg focuses on facilitating better visibility and increased profitability for restaurant chains through the use of intelligent, integrated back-of-house technology. For more information or to discuss SynergySuite's solutions, please contact Greg at greg@synergysuite.comg.