5 Ways COVID-19 Has Changed the Foodservice & Hospitality Industries
publication date:
Nov 4, 2020
|
author/source:
Francine Shaw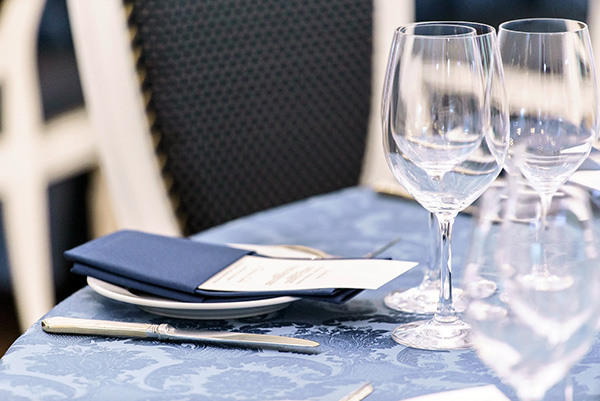 COVID-19 (coronavirus) has completely changed the foodservice and hospitality industries:
Food businesses should expect these changes to be long-term. The basic COVID-19 protocols – washing hands, frequent disinfecting, practicing social distancing, wearing face masks, and following other CDC guidelines – should be standard operating procedure by now. In addition to those practices, here are some additional tips to manage safety and mitigate risks in our new normal:
Demonstrate That You're Safe
Many consumers remain wary about dining out, staying in hotels, etc., due to the ongoing fear of contracting COVID-19. Demonstrate – through words and actions – that your establishment is safe. Allow customers to see your employees cleaning and disinfecting regularly, keeping proper social distance from others, wearing PPE, etc. so they understand that you're following proper protocols. Communicate – in person, through social media, via media interviews – that you're taking every precaution to keep employees, guests, and your communities safe. If customers and prospects don't trust that you're making a concerted effort, they won't give you their business.
Prioritize Training
This should be an ongoing effort to reinforce COVID-19 protocols as well as food safety rules. Provide reminders via onsite signage, e-mail, and messages on employees' smartphones. Ensure compliance. Take immediate corrective actions when employees aren't following protocol.
Develop Safer Ways to Serve Food
Buffets, salad bars, and "family style dining" are no longer considered safe, due to the possibility of people transmitting coronavirus through respiratory droplets on serving utensils, contact surfaces, or due to close proximity. Instead, serve pre-packaged options in individual portions. Provide single-use condiment packets vs. shared bottles. Offer "contactless" pick up options, where guests pre-pay and pick up their food from a socially distanced location.
Utilize Digital Tools
It has never been more critical to track inspections, self-audits, and other safety and quality measures. Use digital tools to get a broader, more holistic view across your business – whether you have one unit or dozens. Tech tools can instantly, accurately provide data about various safety and quality initiatives, allowing you to easily identify (and fix) problems before they become liabilities. Paper systems simply don't provide the same broad views, plus there's a huge risk for human error associated with paper records.
Update Your Crisis Plan
We never envisioned a crisis like COVID-19 that would sicken (and kill) so many, and completely change the way businesses operate. This pandemic reinforced the need for businesses to have updated crisis management plans in place. This plan should identify the crisis team (person in charge, spokesperson, legal representative, etc.) and emergency personnel (e.g., police, fire, ambulance, local health department, etc.) with all contact information compiled. While the specific messaging will depend on the particular incident, most of your plan can (and should) be created in advance of a crisis.
---

Francine L. Shaw is considered by many as the preeminent voice for food safety and education in the foodservice industry. Through her company, Savvy Food Safety, Inc.Francine provides world-class brands with food safety education, COVID-19 response plans, collaboration on the creation of digital food safety and COVID-19 digital platforms, crisis management, consulting, HACCP writing and implementation, curriculum development, public speaking engagements, and more. She has worked with many prestigious companies, including Starbucks, McDonald's, Domino's, Dunkin' Donuts, Target, Chick-fil-A, Disney, Stop and Shop, Walgreens, Sheetz, GOJO/Purell, Marriott, Omni Hotels & Resorts, RizePoint, Colnspect, and more. Additionally, Francine is frequently featured as a food safety expert in the media, including The Huffington Post, the Dr. Oz Show, iHeartRadio, the BBC World Series Radio, among others. She has published hundreds of articles related to food safety matters.