Catering Opportunities During Coronavirus
publication date:
Mar 18, 2020
|
author/source:
Michael Attias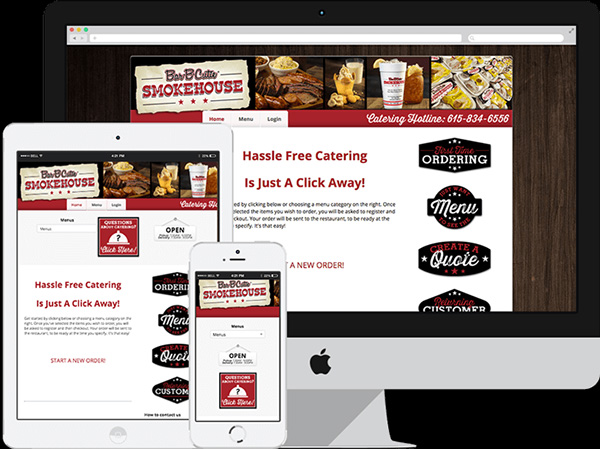 Coronavirus is going to inevitably impact every business; for the next little while, at least.
We've already had one client tell us that they're worried about losing their business if sales suddenly dry up. There's a lot of panic in the air.
But it doesn't need to be all negative.
Turning Lemons Into Lemonade
I have a friend that owns a bunch of Airbnb rentals in Nashville.
He called me up in a panic because people are cancelling their trips to visit Nashville where his rentals properties are located.
These are all mortgaged properties that he still has to pay for, so the possibility of going weeks or months without rentals got him all riled up. He doesn't want to lose his properties to the bank.
And I told him, sure, that's one way of looking at it.
Nashville just had a tornado, so there are a lot of families looking for places to live for the next six to twelve months.
A lot of them have insurance, and a family is going to want to stay in a house that feels like a home while they're stuck, so why not market your properties to those types of people, instead of vacation renters?
The insurance companies are going to foot the bill. They might even pay a premium, because there aren't many places to put whole families of people.
All of a sudden, his whole attitude changed. His fear and anxiety turned into excitement. It's no longer a stumbling block for him, because there's an opportunity for him there, if he capitalizes on it.
Family Meal Deals To Feed Folks Stuck at Home
Yes, some events are cancelling right now for caterers all over America, especially since people are really focused on social distancing right now.
But by the same token, some opportunities are presenting themselves here, as long as you're willing to turn lemons into lemonade.
As more and more people are staying home from work with their families, they're going to need an easy, cost-effective way to feed their families.
It made me think about the Family Meal Deals I used to offer, when I owned my Corky's.
We offered the Family Meal Deals to go – a pound of pork, two pints of sides, buns and some BBQ sauce. It was a very cost-effective way to feed the average family of four.
Whatever your food specialty is, be it fajitas or lasagna, Family Meal Deals can be a nice way to add some fun to people who are ordering in for their families on a budget.
Online Ordering and Delivery Management Support Caterers During This Time
CaterZen's online ordering interface allows your clients to place both delivery and pick-up orders from the comfort and safety of their own homes.
Families can even track their deliveries using CaterZen's delivery manager, which gives them the peace of mind of knowing exactly where their food is in real time – just like an Uber!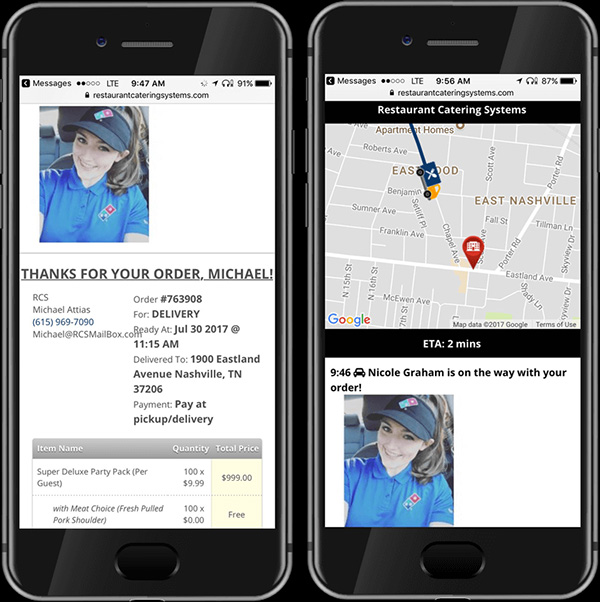 Drop-Off Catering Opportunities for People Who Can't Work From Home
How many companies are going to have to maintain a workforce, even through this pandemic? More than you'd think.
And if they're going to have a workforce that they want to show up, it's a lot easier and safer for those employees if they cater in food, rather than have them go out and source their own lunches every day.
As well, there are lots of ways you as a caterer can show your clients that they can still order food from you, to feed their hungry workforce, while keeping everyone safe and protected.
Explain how you're taking precautions and practicing proper hygiene.
Talk to clients about how you keep hand sanitizer in your trucks and promote your teams' commitment to frequent, thorough hand washing.
Make sure people are aware you sanitize your kitchen daily, and that you use your own delivery drivers, instead of third party drivers like SkipTheDishes. Explain how your drivers have been given special training on how to safely handle, store and serve food.
Promote individual and boxed lunches
Talk to clients about how their skeleton staff can be catered to, without having to eat from a buffet, standing in a line. It's a nice way to promote social distancing in a workplace.
Every meal they cater in is one less meal that their employees have to go out into the general public. This means they won't be travelling to all these random restaurants, around countless other people, which translates to less chance of people getting sick and bringing it back to the office.
It's also a nice way to show staff that you appreciate them continuing to come in and support your business. It's a win-win.
It's making the best out of a bad situation.
If you go out and canvas the area around you, contact businesses you think could benefit from this kind of catering for their employee – this could even be a boom situation for yourself.
How many of your competitors are going to cry "oh, woe is me", while you'll be having a great month? Don't be one of the people having a pity party. Pull up your socks, get off your ass and get to work!
Leverage Your List
Go through your database. If you've built yourself a strong client list now is the time to utilize it.
Really, after reading this, you could put together a 2-3 paragraph email and have it out to your list of clients in less than 30 minutes.
Then you can go back and create a call list to follow up with these clients over the phone through the next few days. Hit the ground running!
Now isn't the time to drop your shorts and start cutting your prices. Put in the work and show your clients the value in what you can offer them.
We're all dealt the same hand in business. And we all have to deal with the Coronavirus.
Catering Software Features To Mitigate the Impact
The real question is whether you're going to sit back and join the pity party, or whether you're going to try and make a few glasses of lemonade.
CaterZen has tons of useful features available that can help you turn bad situations into opportunities, but only if you're willing to take the leap.
Sign up for a free, 30-day trial and try it out for yourself. There's no credit card required, and it's totally risk-free.
You can lie down and feel sad, or you can take another step towards being a leader in your industry. The choice is up to you.
To your catering success!

Michael Attias, the country's foremost expert on high return, low cost direct marketing strategies for restaurants, speaks from experience in the trenches. He operated a close to $3,000,000 a year restaurant (over a $1 million from catering alone) in Nashville, TN he used as his marketing "laboratory." He now helps restaurant owners double their profits by adding or expanding their own catering profit center through his company CaterZen. You can download his eBook: "Catering Multipliers: The 17 No Cost Laws of Catering Sales Growth" at his site.