9 Tips for Managing Negative Restaurant Reviews Online
publication date:
Mar 7, 2017
|
author/source:
Rich Parubrub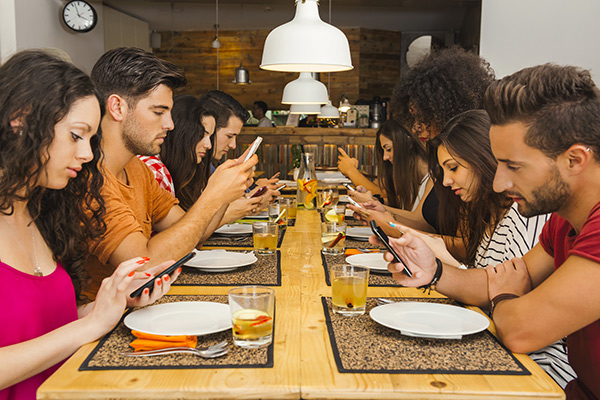 It doesn't matter if you're a chain restaurant or an individual boutique eatery, when people try to find information about you, most turn to google. And along with your restaurant's website, the other results that pop up are reviews. Some may glow, but unless you're the perfect restaurant that's consistently stellar across the board, some reviews will inevitably be bad.
Truth is, even if you purposefully created your restaurant's social media presence on Facebook and/or Twitter, it also exists on review sites like yelp and tripadvisor. Which means you need to have an online social media presence there too. Really, you do. If conversations are being had about you, you need to take part in them. So whether you do it yourself, assign the job to another employee (ideally one who knows your brand and has a measured hand) or hire a company to do it on your behalf, it's imperative that your voice is heard wherever your restaurant is being discussed. Not only to engage with your guests, but to manage negative reviews - and indirectly your brand - online.
Here are a few tips.
Reread the Review
Carefully read the review more than once to get a better grasp of why your customer was upset. Pay attention to all the details and look for subtleties that may add context to the situation. (Perhaps that customer arrived at your restaurant already irritated after a bad cab ride there.)
Gather the Facts
Instead of reflexively defending your restaurant, talk to employees who were working that day or who were mentioned in the review. Getting their perspective will help inform your own.
Respond in a Timely Manner
Restaurants that quickly respond to bad reviews show that they are committed to providing the best experience possible, and will take necessary action to right a wrong. If a complaint is particularly damaging, i.e. a claim of food poisoning or rat sighting, address them as soon as possible.
Own Up To It
If your restaurant truly dropped the ball, acknowledge your mistake. It's the honest and mature thing to do. As tempting as it might be, don't try to censor disparaging remarks or go on the offensive against an angry customer.
Be Genuine
If a customer was upset enough to write a negative review, something clearly went wrong and that individual deserves more than a canned response. So in your own words, let them know why you didn't meet their expectations. Guests, like yourself, are people too. And sometimes, !?#! happens. But if you let them know you were down two servers because of the flu on the night they came in, they might be a little more forgiving.
Apologize
There's nothing wrong with saying sorry to soothe feelings that have been hurt. Because accepting responsibility of their frustration conveys that you took their critique seriously, and truly want to win them back over.
Learn
A negative review may contain a nugget of truth about the quality of your product or reveal an operational problem. If that's the case, seize the opportunity to improve your offering and guest experience.
Create a Plan of Action
After recognizing where you fell short, state how you'll fix the problem so that it may not happen again. Be proactive. Some solutions might be an easy fix. Others might be temporary. While a few might include a gift card for a customer's next visit.
Move the Conversation Offline
For a particularly needy customer or sensitive issue, respond with a comment indicating you're open to receiving constructive criticism. But offer to take the conversation offline by contacting that person directly. Contain the problem by allowing that customer to vent directly to you, away from the rest of the world's eyes and commentary.
With these guidelines, you can engage customers who left your restaurant feeling angry. And with a little effort to win back their trust, their return business may soon follow.
---

Rich Parubrub is a Creative Director at Bohan in Nahsville, TN. Rich has created advertising for businesses both big and small, from Fortune 500 companies to a local strip mall. He brings a wealth of marketing savvy to his clients, having produced advertising in a wide range of mediums. He started his career in North Carolina, first at Long Haymes Carr and Mullen, then moved to Southern California for stints at Bailey Gardiner and the i.d.e.a. brand.