The review sites are where a large majority of consumers get their information on which restaurants to choose. They do their research on these sites and many times it's where they are first exposed to your restaurant online.
Combine desktop & mobile searches with apps usage and it's obviously critical for you to make a great first impression or otherwise risk losing a potential customer's interest and attention.
So how to do you do that? You need to control your restaurant's listing on these sites.
For example, some key findings from TripAdvisor's "2017 Diner Engagement Study," which looked at how consumers engage with online listings included...
Diners spend double the amount of time viewing TripAdvisor restaurant listings that have at least 20 reviews, compared to similar restaurants with no reviews.
Owners who respond to at least 1% of reviews see twice as much diner engagement with their TripAdvisor listings
Restaurant listings with a single management photo incur up to 44% more interaction than a restaurant with no photos.
Restaurants that display hours of operation on their TripAdvisor listing have an average of 36% more diner engagement than restaurants without them.
"Make sure you actively manage your restaurant's details, photos and reviews," says TripAdvisor's SVP of Restaurants, Bertrand Jelensperger. "It's just critical to increase engagement with your listing."
The process & options available are a bit different for each site -- here's a quick cheat sheet for you with links to a few of the main sites.
The key here is that you're already listed and so you've got to take control of the experience to the full extent possible. Love them or hate them, the review sites are popular and your listing is out there and needs to be managed.
Monitor frequently - you'll want to regularly look at the comments and feedback for compliments, criticisms and complaints and react accordingly for your business. If there are posts to react to you want it to be in a timely manner.
What's for dinner? It bears repeating, customers are out and about making decisions from information on their mobile phones as to where to spend their money. It's a "I'm seeking to get something done" thing - and you want that something to be a visit to your restaurant.
---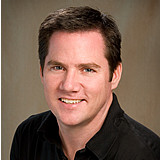 Jaime Oikle is the Founder of RunningRestaurants.com, a comprehensive web site for restaurant owners & managers filled with marketing, operations & service tips to help restaurants profit and succeed.