5 Ways Your Restaurant Could Benefit From An App
publication date:
Oct 27, 2016
|
author/source:
Ian Naylor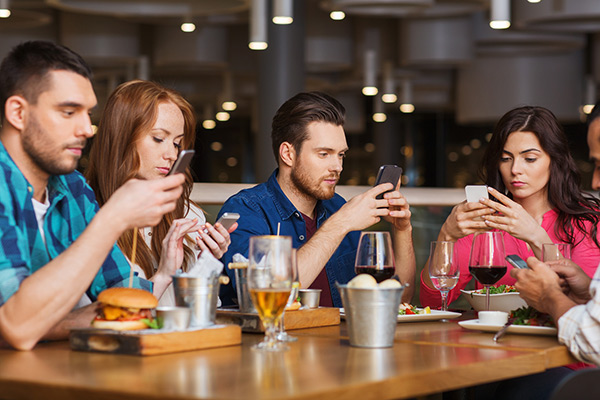 Whether you're new to the restaurant business or have many years of experience in the sector, it's important to stay current to entice paying customers to your eatery rather than one of your competitors. One of the simplest ways of doing this is with an app that customers can use on their mobile phones, whether on Android or iOS.
Getting in touch with the right people
Mobile phones are incredibly popular, so the reach of your app can be widespread, however, choosing an app which suits your target market is key. Messaging and Push notifications can be set up based on a broad range of parameters, including location, which is incredibly useful for businesses that operate in more than one area.
It is also worth noting that those from a younger generation are more likely to use apps, and millennials are in fact driving online ordering. Millennials are also likely to use social media, which can increase your word of mouth, particularly through online reviews which can be tied to your mobile app.
Allowing customers to order food easily
There are many different benefits an app can provide a restaurateur. The most common benefit is mobile ordering, which not only allows your customers to order customizable food orders quickly but is also of great benefit to you.
Imagine the typical food ordering process for a customer. First, they look at a menu (which may be outdated) and choose their food before telephoning your business. The customer then tells their order to your staff member who takes their phone call and the staff member writes it down. This is then handed on to the chef, who reads the hastily scribbled order and prepares the food. Then the food is delivered to the customer's address and paid for in cash, which means your driver has to carry lots of spare change making them susceptible to robbery.
Now, if you offer mobile ordering, this process is streamlined. Your customer looks at the mobile menu, chooses their food (and customizes it to their preference thanks to the apps unlimited categorized listings) and then pays for the order online using a one-click system. The order goes direct to the chef, which cuts out the need for additional staff to answer the phone, and then the food is delivered by your driver who doesn't have to carry cash. Now, which looks better?
It's also a fact that those people who order food at home tend to spend more than those that eat in a restaurant, so making the ordering process as simple as possible will reap the rewards.
Coupons and promotions
In an ideal world, all of your customers would pay full price. But if you're competing with a lot of other businesses it's a good idea to encourage your loyal customers to stay with you and try and gain new customers at the same time. After all, loyal customers can spend a considerable amount more (up to 67%) than new customers. An excellent way of achieving this is by offering discounts and promotions to your customers to encourage them to deal with you. By providing this service to mobile customers, you eliminate the need for paper print out and cut coupons, which makes it ideal for those clients who just happen to be passing.
Organizing your bookings
Another option to you if looking to create a mobile restaurant app is the ability to offer a booking system to your customers. This obviously comes as a big bonus to you as a restaurant owner, as you can see at a glance how many covers are expected for that evening. This can help you manage everything from stock purchasing to staff required to serve your customers, passing the savings onto you. It's also easy to add your own events and calendar to the app so it is fully customized, letting customers know of any special events your business is hosting, and any promotions which may be available on set days.
Full brand control
The calendar and booking system, much like the rest of the app allows you to retain your brand identity by bringing across your photos, logos, business info and color schemes from your Facebook page and website without the need for hex codes. This gives you full control over the image your brand projects and allows you to retain your contact with your existing customer base from already established sources. The real benefit here though is that customers can now interact with you on all of these platforms in one easily accessible place from anywhere in the world simply by logging into the app, making it very useful to gain a quick snapshot of where your business is heading and gain feedback from their messages.
Is it complicated to set up?
Building your app couldn't be simpler, thanks to services such as AppInstitute's drag and drop app builder which allows you to add, remove and edit the features of your app at the move of a mouse. Add media, interact with your customers or write some blurb about your business with ease. You don't have to be a 'techy' either as the simple to use app builder uses little to no coding.
In fact, you don't even have to build your app at all if you don't want. There are many sites out there that offer the option of hiring a pro to design and build your app and launch it on the relevant app stores for you, freeing you up to spend time on other business stuff.
---

Ian is the CEO and Co-Founder of AppInstitute, an app builder platform that allows small businesses to create their own apps with no coding knowledge.