4 Reasons Chefs are Trading their Clipboards for a Mobile App
publication date:
Jul 20, 2021
|
author/source:
Warner Siebert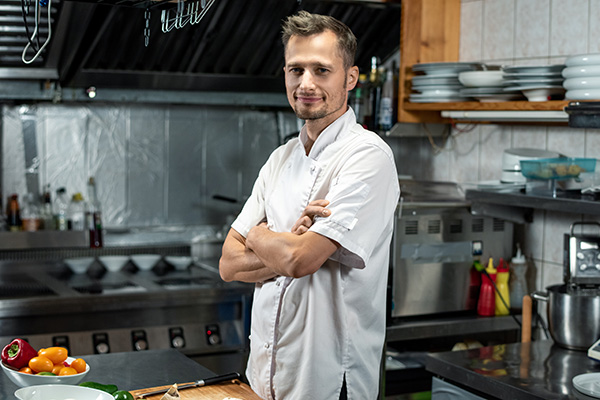 It's somewhat surprising that in 2021, much of the process for ordering and checking-in supplies in the approximately 400,000 independent restaurants across the country still starts with a clipboard and sharpie and ends with a mix of phone calls, text, emails, or even a fax. Old habits die hard and technology hasn't always made it easy for restaurants to embrace new innovations, but the grind of ordering supplies is not what packs the house or earns five-star reviews. While tech has done a lot to improve customer experiences and operational efficiencies in the front-of-house, the industry is now turning its attention to back-of-house tech to improve the fragmented and opaque process of ordering, paying, and earning cash back.
Chefs are finally willing to trade in their clipboards and embrace new technology, thanks to an entirely new breed of back-of-house platforms that take the pain out of order management.
Here are 4 ways technology can streamline back of house:
1) All of your supplier orders in a single app
The average restaurant orders from four to eight unique suppliers weekly, often daily. This time-consuming multi-step process on a per supplier basis involves ordering, receiving, coding, expense tracking, and accounting, which is often spread across various staff members. Multiple locations only further complicate the ordering task for those responsible. Unified digital ordering provides a single point of entry for all suppliers, creating a live record that can be shared among teams and locations. Chefs don't even need to be in the building to track orders.
2) Create your own digital breadcrumb trail
Technology brings greater transparency and efficiency to the cumbersome, time-consuming, and error-prone supplier ordering process that often results in miscommunication and order errors. Consolidated, universal ordering apps allow teams to efficiently submit, check-in deliveries, request credits, scan invoices, reconcile with accounting, and track price fluctuations. Make sure the solution you choose also has the functionality of integrated supplier-chat, so all of your conversations are logged and recorded in a single, searchable thread.
3) Pay bills with a credit card, keep more cash on hand
The ability to pay with credit cards allows restaurants an additional 30-day float while racking up credit card reward points. There are a number of products available today that allow restaurants to pay any bill using a credit card, even where cards are not accepted.
4) Easily access cash rewards directly from manufacturer brands
Most independent restaurants do not benefit from the billions of manufacturer rebate dollars that are provided to the hospitality industry, primarily because they're extremely difficult to access and redeem. Find a platform that does that hard work by automatically matching the products you purchase with rewards available in the industry.
Even if resistant at the outset, independent owners are now seeing the benefits technology brings. This is just the beginning for innovating the back of house and it's exciting to be at the forefront as tech is embraced by all types of restaurants, from coffee shops to mom and pops to chef-driven concepts.
One app, Cut+Dry, does it all. Cut+Dry's Order feature is proven to reduce time spent on ordering and receiving by 50%, saving restaurants thousands of dollars in labor hours and reducing the requirement of additional kitchen staff. Scan any invoice and use the app's Pay functionality to pay any bill via ACH or credit card. And lastly, Cut+Dry seamlessly and automatically deposits manufacturer-direct rewards into their Cut+Dry Cash wallet.
Cut+Dry's tagline is "We've got your back (of house)" which is evident not only by the fact that the technology is easy to adopt and use, but also in the critical differentiator that Cut+Dry has made its platform free to restaurants.
---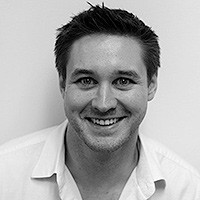 Warner Siebert is SVP Sales & Marketing for Cut+Dry. He is an entrepreneur and seasoned sales and marketing leader in the food, beverage, and hospitality industries. He has first-hand restaurant operating experience, has created numerous marketing programs for restaurants while working at iHeartMedia, and was previously Co-Founder & CEO of a restaurant software company, BuzzTable, which was acquired by Sysco. At Sysco, Warner developed a scalable, virtual sales model that brought Sysco's restaurant technology division, CAKE, to profitability and also worked within Sysco LABS to apply new, digital go-to-market strategies to Sysco's core business. At Cut+Dry, Warner is responsible for acquiring new restaurant and supplier partners.