8 Apps Every Restaurant Manager Needs in 2017
publication date:
Jul 20, 2017
|
author/source:
Alex Lassiter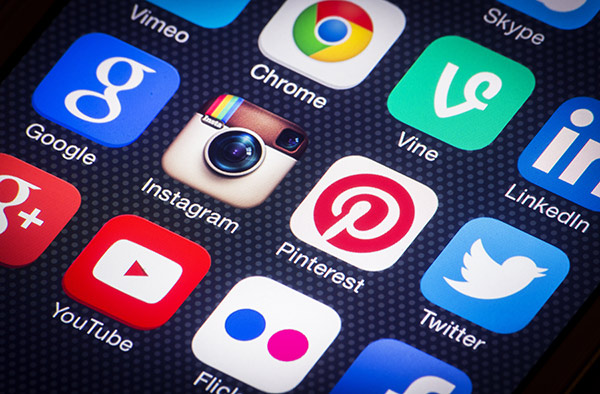 According to a report from the National Restaurant Association, four out of five restaurant owners agree that technology would increase sales, make their restaurant more productive and provide a competitive advantage. But despite these benefits, far too many restaurants continue to struggle with clunky, outdated technology due to two reasons in particular - cost and convenience. Too often, these technology solutions are not only expensive, but they're often hard to set up and even more difficult to use. Apps could serve as a welcome alternative.
One App, Two App, Good App, Bad App
Over the past five years, there's been a shift in the way restaurant owners use technology. Instead of spending thousands of dollars on outdated software solutions, restaurant owners are turning their attention toward apps that are user-friendly, quick to set up, and, most importantly, very affordable. But with more than two million options in Apple's App Store alone, choosing the right app for your restaurant can prove to be a challenge.
To help narrow down your decision, here's a look at three different types of apps; productivity, front-end, and back-end, that can introduce big benefits to your restaurant.
Make Life Easier
From updating reservations to scheduling shifts, restaurant owners often have a full plate day in and day out. These two productivity apps can help lighten the load and free up time to focus on more pressing matters.
Slack - A must-have for any restaurant, Slack makes it easy for owners and their staff to pass along updates on upcoming private events or dinners services any time of day or night.

HotSchedules - You and your team are likely already working around the clock to keep things running smoothly. Having an employee call off every now and then can complicate things, to say the least. That's where HotSchedules can serve you well. The app makes it easy to create, manage, and customize employee schedules. What's more, HotSchedules' gives your team the ability to swap or pick-up shifts with a single click.
Delight your Guests
While productivity apps can save you and your staff from headaches later on, apps that improve customer service can do the same for your guests. The following three apps can help you create a warm and welcoming atmosphere within your restaurant.
NoWait - If you need to manage waiting diners, you can't go wrong with NoWait. With real-time seating availability, NoWait keeps your guests updated on their table and waitlist status. By providing diners with an estimate of how long it'll take to get seated, you're sure to create transparency and improve the overall customer experience.

OpenTable - Affordable and easy to use, OpenTable gives your customers the ability to make reservations or book tables without the hassle of a phone call. Additionally, guests can use OpenTable to pay for their meals from the convenience of their mobile device.

eZee eMenu - eZee eMenu delivers your menu straight to customers' mobile devices, giving them the ability to conveniently order or customize their meals in-app.
Streamline Restaurant Operations
Apps can do more than just improve the front-end of your restaurant. In fact, they can have an equally important impact on back-of-house processes, including inventory supervision and event management. Check out how these operations-focused apps could end up saving you thousands of dollars.
Upserve - Think of Upserve as a personal assistant for your restaurant. Upserve makes life easier for you owners and operators by integrating point of sale, payments, analytics and communications into a single platform. With a real-time dashboard, Upserve also gives managers the ability to run their business from anywhere, anytime.

SendaGuy Now - Whether it's a malfunctioning fridge or a damaged dishwasher, a broken kitchen is every restaurant owner's worst nightmare. Fortunately, there's an app that can help. You can use SendaGuy Now to quickly find and book a qualified restaurant repairman and get your kitchen up and running again.

Gather - As private dining and events continue to grow in popularity, more restaurants are turning toward hosting events as a secondary revenue stream. It's important to note, however, that event management is a complicated process with a lot of moving parts - so why not let our app do the work for you?
The days of using complex and outdated software solutions that often break the bank are long gone. With cheap, user-friendly apps that are easy to set up, restaurant owners can quickly gain a leg up on the competition.
---

Alex Lassiter is Co-founder and Vice President of Customer Experience of Gather, an event management software for thousands of restaurants and venues. Gather enables restaurants, venues and hospitality companies of all sizes to manage and grow their events business, serving as the anchor between management, events teams and their customers. To request a demo, click here.