What's the Secret to a Great Employer Brand? A Good Reputation
publication date:
May 7, 2018
|
author/source:
Ray Gibson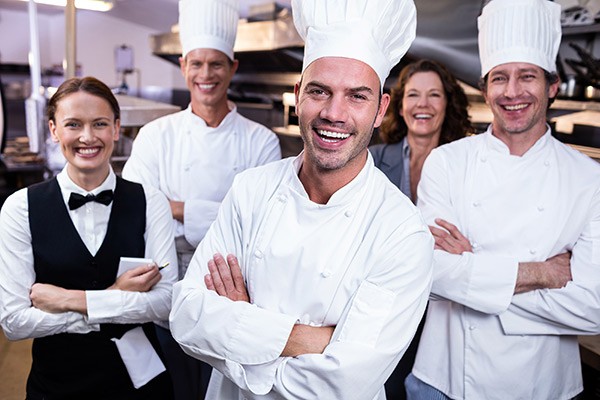 They say all's fair in love and war, but that's not necessarily true when it comes to the war for talent. In fact, in the restaurant industry, having a good, moral reputation is the foundation for an employer brand that attracts great employees.
My company, StartMonday, recently conducted a survey of 750 employees from the hospitality and retail industries. The results showed that 36 percent of these job seekers consider a company's reputation a big part of whether or not they take a job.
If you want to find the best candidates for your organization, it's important to understand what these job seekers value and how they expect an employer to behave.
So, here are three things to remember when building your employer brand:
Be Upfront and Honest
No company is perfect, but if you try to hide your organization's flaws, it will hurt you in the long-run. Job seekers will find out what you kept from them, and the dishonesty will turn them away. In fact, honesty is so important to job seekers in the restaurant industry that 77 percent of our respondents said they would turn down a job from a company that lied to its customers.
Lay all your cards on the table. Give job seekers the information they want from the get-go, so they can see your company prioritizes transparency.
Start by including links to online customer reviews on your career page and other employer brand material. Our report found 24 percent of job seekers are already checking out customer reviews, so you might as well make them easy to find. They can see what people love about the organization and the type of people they'd be taking care of.
Also, take the time to respond to negative reviews. In the restaurant industry, bad reviews are inevitable. But when job seekers see you addressing issues, they can be confident in the company's dedication to improving in an honest way.
Showcase Diversity and Inclusion
The restaurant industry attracts employees from all types of backgrounds. But just because it's a diverse workforce doesn't mean all companies are accepting. Potential employees want to know an organization strives be inclusive. And if they find signs of prejudice, they'll look for a job elsewhere.
In our survey, 65 percent of respondents said they would turn down a job at a company that had a gender-based pay gap. Seventy-four percent said the same about an organization with racist management.
Include employee video testimonials in your employer branding material. Let people explain, in their own words, what they love about the company. Hearing a variety of voices will show job seekers that all employees are treated fairly and with respect.
Share the Community
Many companies don't introduce candidates to the rest of the team until they're hired. But this hides one of the biggest parts of an employer brand: the employee experience. Job seekers want to know what the company does to make sure its people are happy.
In fact, 45 percent of our respondents said they would drop out of the hiring process if they found out current employees are unhappy. Furthermore, 43 percent of job seekers want to speak to potential co-workers before taking a job.
Invite candidates to come into your restaurant and have a meal with some members of the team. Let them see the type of food and experience the team works to produce, while at the same time, getting to know potential co-workers. Be sure to give candidates the chance to ask questions so they can eliminate any doubts.
Also, encourage your employees to talk to the candidate about what unites co-workers. Have them share more than just the shared company goals. Ask them to talk about employees' shared interests and hobbies so candidates can really see what it's really like to be on the team.
---

Ray Gibson is the co-founder and CEO of StartMonday, an innovative recruiting platform for hospitality and retail designed for mobile generation candidates and time-strapped recruiters.