Ep 173: How to Get Birthday Marketing Right at Your Restaurant
publication date:
Sep 19, 2022
|
author/source:
Jaime Oikle with Dyson Barnett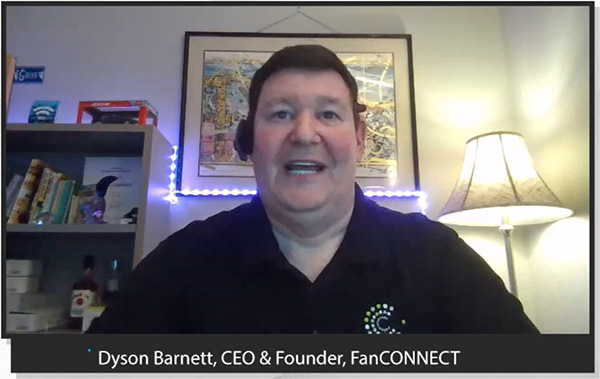 I'm so passionate about this topic, we've partnered to offer Birthday Marketing programs for our restaurant operator auidence!
Start with my quick inbox video then watch the full episode...
Then get in touch with us about getting this program going for your restaurant...

Subscribe / Follow / Like the Podcast at YouTube or iTunes to not miss an episode. Drop us feedback via email, Facebook, or Twitter.

Or listen...


Link: Birthday Club Marketing

Or Read...We've made a condensed article version available below...
**********
Jaime: Dyson, I happen to love this topic of birthday marketing. What I see from the outside looking in, however, is restaurants don't do enough birthday marketing. They don't do it right. I'm sure you could preach all day about this, but what's the short take on what restaurants aren't doing well with birthdays?
Dyson: It's just a huge missed opportunity. Everyone has a birthday. You're missing out if you're not taking a moment to think this is a great way to drive your revenue and sales.
Let's talk about some facts first, so everyone can wrap their head around it for a second. We've been told that 7 out of 10 people dine out on their birthday. And if they're dining out on their birthday and you don't have a birthday club, you don't have a special way of saying happy birthday. Where are your guests dining on their birthday? If they're not dining with you, they're dining with your competition. That's where they're dining.
There are three real reasons why a lot of restaurateurs don't have a birthday club. One, they don't know where to start. Two, they're not good at managing people's birthdays on a monthly basis. They don't know when to send an offer or what offer to send. Three, nobody continues to send out offers after the first or second time. Those are the three things we have heard consistently throughout the years in doing birthday management.
There are some really easy ways to make it work. Number one, commit to doing it. Number two, make sure you have somebody that you trust that's going to do this all the time for you. Number three, know what you're gonna do when they come in to celebrate with you. It's that simple. The rest of it is the logistics.
So if you don't have a birthday club, there's no time like the present to start one.

Capturing Data...
Jaime: I always talk about how I don't get anything from restaurants on my birthday. I know I've signed up for restaurant emails and given my birthday. So, yes, it's a missed opportunity. I know for my birthday (as is the case for most people) we go out to dinner. We always bring in at least five people. Everybody already knows this, right? People spend money for their birthdays. It often extends out for a whole week. Allright, rant over, let's talk about the data capture part. Everybody's got an email and everyone has a mobile phone these days. Not enough restaurants are using this information. It's frustrating.
Dyson: If you don't want to hire a service provider (like FanCONNECT) for this, then you should get the trusty Excel workbook or Google Sheets and record the patron info: first and last name, address, mobile phone, and birthday. It's that simple.
I know it sounds somewhat archaic in the year 2022, but you can use pen and paper cards to receive your info. One of the drawbacks is legibility. How legible is the content you're receiving? So you might want to look at something a little more digital. If you're using FanCONNECT services, we're going to give you the tools to do it on your Facebook page using a mobile marketing piece where your patrons or your fans or your loyal guests can just text it to you. Maybe a little widget for your website that you can attach that makes it super easy. And then of course, some QR codes at the table side or maybe even a tablet that asks for a mobile number and automates the entire process.

Incentivize for Success...
Jaime: Have you seen anybody successfully incentivize the staff to run a competition? "Hey, if you get 25 email signups you get XYZ reward."
Dyson: Yeah, it could be a monetary prize. It could be dinner and a movie. One of our customers actually gave a Stanley Steamer service where they would come out and do your furniture and your rugs. Be creative. Use things that ease stress on your staff or put money in their pocket. Those are drivers to people being very successful for you.
Jaime: I would encourage folks to do this. Collect the data. Get your staff on board. Tell them why it's important for the health of the restaurant and creating demand. Tell them why that benefits them directly and engage them in it. Give them some incentive so that they want to do that. And stay on it. If you did that for a month, I'm sure you would double, triple, quadruple your existing list size. Let's talk about the offer. What do you think?

The "Gift" that Keeps Giving...
Dyson: Just to back up for a second, we have a catchphrase in our company that says, "Collect, Connect, Cash in." So the collection of your customer content is critical. Whether you're doing birthdays, anniversaries, Mother's Day, whatever it is, you'd be surprised how many hundreds of thousands of dollars collecting names can turn into.
Now, the offer. It shouldn't be an offer, it should be a gift. Who in their right mind wants a coupon as a gift. Think about that for a second. When you do birthdays and you do birthday marketing it's about reciprocity. I give, you get. So just think to yourself, you're giving a gift. It's not a discount. It's not a promotion. If you're treating it like that your customer is going to see right through it like Saran Wrap, and you won't get what you're looking for.
What you're looking for is more butts in your seats, more diners, the ability to increase your loyalty. And the way that you do that is by extending goodwill with a birthday gift. And a birthday gift could be something very simple. We have found the number one thing you could do is a free meal. What would that cost you? Well, you know, your cost of customer acquisition, if you already have them, could be maybe $4. If you've never met them, your cost of acquisition could be as much as $10. But let me talk to you about that for a second. If three people, four people are coming to you, and the National Restaurant Association says 3.8 people per party. If that's true, and it costs you $10 to acquire the buyer, divide four into $10. It's like two and a half bucks. That's crazy talk. So it's a good reason to wipe away this idea that you don't want to give a free meal. It's really important that you consider it a gift. The goodwill that you're spreading is irreplaceable.

"We're not a Birthday Place..."
Jaime: Some people say, "Hey, I'm not a birthday place. People don't come to me for birthdays," right? You typically think of expensive dinners for birthdays, such as a steakhouse or a seafood place. But I still buy subs, quick service and pizza around my birthday.
Dyson: You're absolutely right. We've seen quick-serve restaurants give out free birthday meals capped at $7.50 and people came in and ordered buckets of chicken. So you went from this $7 meal to a $24 exchange. Why wouldn't you do a birthday club? Firehouse Subs does a birthday club and we do it for a lot of other sub shops. What does that look like? Well, you give a free six-inch sub. What do you get out of that? Probably an upsell to a 12 inch. You definitely can get chips and soda, the profitable things.
This works across any business. And it goes back to what I said a moment ago: reciprocity. People know that you did something good for them. They also know that your competition didn't. So maybe you don't get it today, but through the lifetime value of your customer, you're going to see that pay off.

A Trip to the Mailbox…...
Jaime: Lifetime value is a big deal, it's not just that one transaction. Something that we glossed over is the tactic of actually sending physical mail to your customers. Typically a postcard, no?
Dyson: Joining FanCONNECT gives you access to 250 million patrons in the United States. We're growing a database for you. So we have the ability to send jumbo-size postcards with your food, image, and message. Front side is that personalized salutation. On the bottom, there's all your food or somebody blowing out their birthday candles. It tells you to turn it over for how to redeem it. There are a few different ways you can go about this. You could fill out a physical form on the card, or you could scan the QR code, or you could text in or go to a website. And it tells you that you have 30 days to redeem it.
I guarantee you that most of your neighbors have never received a birthday card from a business in the mail. And by being the first to do it, you reap the benefit. The more people in your list, the better off you are. Capturing the customer and building your database is crucial.
For example, Backyard Boys BBQ started with us and had nobody in their list. They relied on us to send to local patrons every single month that were having a birthday. We also did a social media campaign for them, which we'll talk about in a little bit. Now, seven months into it, they have over 5,000 people on their list. And consistently, every month, we bring them about 100 to 190, birthday parties a month. So if you ask yourself, does this work? Absolutely.
Jaime: Right, perfect. Now they're in the database. They've come in, they've redeemed an offer. They've had a good experience. The other thing you talked about was 30 days. They don't have to come in on their birthday, you give them 30 days. I like that.
Dyson: Often we talk to restaurateurs, and they always say, "I'm not sure about giving up a free meal," or "how cheap can I get away with this?" And that's so short-sighted. You really should take a moment to stop and think about what it's like in your life. If your friends and family are planning a celebration for you, that's out of your control. So by giving you a gift that's valid for your whole birthday month, it's going to have staying power and it's going to get used.
Jaime: We happen to be a busy family. So we probably dine out too much, but that's life. So, yes, it would be nice to cash in 5 offers during my birthday month, instead of the zero that people are sending me.
Dyson: Correct! By the way, direct mail is still very much alive and an integral part of advertising. 93% of people walk to their mailbox on their birthday with the thought that "gee, it would be nice if I had a birthday card in there."
Jaime: Right now I get 1,000 emails a day, but my mailbox only has one or two interesting things in there. There is still that attraction of opening your mailbox, sorting through the things that come in. It's obviously become a little bit pricier to mail than in the past, but it does give you a chance to stand out more, no?
Dyson: Absolutely. Your response rate is extraordinarily high. With the birthday mailers, we're finding 15-30% responses. So you're missing out on a huge opportunity.

Other "Special" occasions...
Jaime: Everyone has a birthday! You also talk about special occasions, the first one that comes to mind is an anniversary. But what else is considered a special occasion when you guys talk to your clients?
Dyson: You hit the nail on the head. Just as restaurants don't do birthdays, they don't do anniversaries either. but let's put that over there for a second. You've also got Mother's Day, Valentine's Day, New Years, the holidays, these are the times people get cards in the mail. If they're not getting your cards, you're losing money. It's that simple. And that is our specialty. Our service is all about how we can put butts in your seats with parties of three or more on special occasions. It's a perfect opportunity. You're not paying per acquisition anymore. You're paying per group acquisition. Big difference. It's a money saver and a moneymaker.

The Power of Group Size...
Jaime: Talk about the power of group size. It can be dramatic, yes?
Dyson: I always believe that it's important for people to buy into why they are doing something. And the thing I want you to walk away with is that seven out of 10 people are dining out on their birthday. It's a higher check average. What we have found is it's almost two and a half times what your typical check is. One, there's more people dining, two the appetizers, the heavier priced meal, desserts, drinks, alcoholic beverages, which drive your check average. As a matter of fact, there's a statistic that says, when you serve three or more people at a party at a restaurant, your check averages increase 30-120%. That's gigantic. So the last thing I want you to walk away with, is we're trying to bring birthday parties to you. Party sizes two to 10. We've seen where they close out a specific room for a birthday party with 30-40 people. This is a perfect opportunity
So we created the Birthday Club. Every month we send our members new customers, repeat business, lost customers, and amplify the number of times they come to you. Our system has built-in automation and it's going to talk to your customer at least once, twice, three times a month, based on whatever's going on. And that whole deal is going to get your customer to come back again and again. So by now you should be thinking well gee, this is a no brainer. It's going to get me repeat diners. It's going to give me new diners. It's gonna get me parties and also spreads good will, which is so important for a restaurant, especially these days. You want to become the place people want to celebrate at. That's what we help you do.

Example: Backyard Boys Barbecue...
Jaime: Yes, remember, people are price insensitive on their birthdays. It's a whole bottle of wine, rather than one glass. It's the cake. It's the appetizers. They just spend more money. And you made the point, but I just want to echo it like that's a big deal. The check average dramatically increases because of the happy mood that inspires. Dyson, what about an example?
Dyson: I want to show everybody some success rates. We talked about Backyard Boys Barbecue. Well, they've seen $9,376 in a month in extra revenue. I mean, this is not some gigantic place. Here's kind of a walk through. We start everybody off with 600 patron mailers, and we do that for a reason. We don't want to inundate you with customers. What if you're well established, and all of a sudden, we send out 600, and you just happen to get a 20, 30, 40% response. That's huge. That's what you want. But it's also jarring, because it's on top of what your existing business is. So we start you off with 600. We also do Facebook marketing for them as well. We only do birthdays and anniversaries marketing on Facebook. That is it. Facebook generated 342 forms filled out and 115 redemptions. Do that math: 115 divided by 342. That's craziness!
Jaime: Yeah, it's a third, wow.
Dyson: So it's well worth it. Julian's Little Italy is an interesting case. It's a small place. They have 18 tables, and on a monthly basis are seeing a return on investment of $4,800. And what they're spending a month is $897. That's craziness. We started him at 600. He called me up the first month and said "Dyson we got to stop this, my kitchen is being overrun. We have a wait line. We can't catch our breath." We dialed back to 300, this is now a sweet spot. So this doesn't matter the size of your restaurant. What matters is the good will and the birthday gift.
Jaime: Excellent. I like the case studies Dyson. As we wrap up please tell people where to go to find out more.
Dyson: I would go to the Birthday Club Marketing Main Page which is going to answer all your questions and tell you a little bit more. Or you could reach out to us by dialing locally in the Tampa Bay area at 813-490-7255. Or if you're anywhere in the United States, you can reach us toll free 800-775-6751.
Jaime: Awesome. Well, from the beginning I pretty much said you're preaching to the choir on this. I fully believe in this stuff. If you're a restaurant and you're not doing what we talked about today, you're missing a lot of opportunities. If you're completely full and you're booked out the door. God bless you, don't do anything else. But as I go to most restaurants, that's not the case. So this is an easy thing to layer into your business to drive more traffic. Dyson, always good seeing you. Thanks for joining me.

Link: Birthday Club Marketing
*****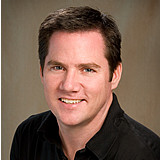 Jaime Oikle is the Owner & Founder of RunningRestaurants.com, a comprehensive web site for restaurant owners & managers filled with marketing, operations, service, people & tech tips to help restaurants profit and succeed.