publication date:
Mar 13, 2017
|
author/source:
Jaime Oikle with Glenn Cybulski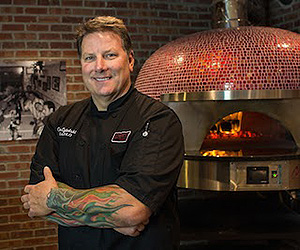 Jaime has an in-depth conversation with Glenn Cybulski, co-founder of Persona Wood-Fired Pizzeria, a 7-location franchise with locations in several states around the country.
It's a must-listen session covering a wide range of tips across the spectrum of restaurant operations, including...
How being different is important to your restaurant
How to approach local marketing when looking to build your customer base
What social channels to use online
How to bake profits into your operation with effective systems
How your location and lease structure will impact the success of your restaurant
Why so many established restaurants are closing today and what to do about it
Why it's important to have role models in the business
and more...
Quotes & thoughts I loved from the call...
"You have to have confidence in your product."
"We always start with guerilla marketing in a new location to build anticipation."
"The bottom line is that Facebook works for businesses, period."
"Make offers -- don't ask, don't get."
"I've failed before...and this is why you need to listen to me..."
"Your restaurant needs to be boring." (make sure you catch this part...)
"If you're putting out fires all the time, then you're not able to build your business."
"If you're standing still, you're going backwards in this business."
"What are people going to think about you when deciding where to eat out?"
"Watch the pennies...the dollars will follow..."