Technology is reshaping the ways in which almost every major industry does business. It's reshaping how customers interact with businesses. It's reshaping how employees get their work done. And lest you think that the restaurant business is somehow immune to this advancing technology, think again.
This article will show you how three new technologies are making restaurants better for their customers and their employees.
1. Resy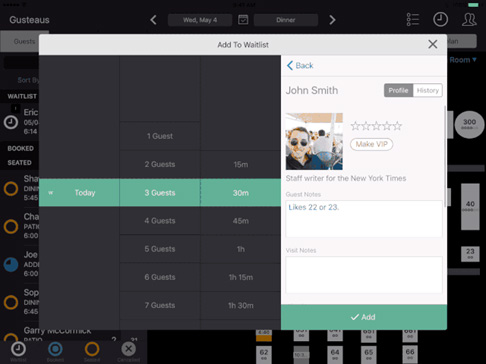 Built by a former restaurant owner, Resy is a complete reservation and wait list system. At its heart, it is an integrated CRM/table management/waiting list platform all in one. But it does so much more than that. Resy includes 2-way SMS confirmation and reminder services as well as ticketing with PCI compliant credit card handling.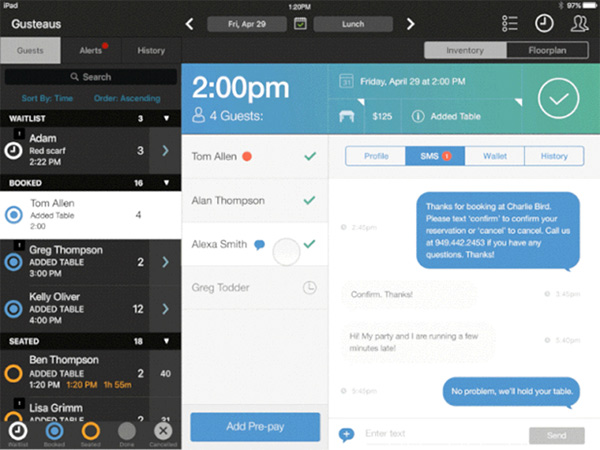 Tap the screen and Resy helps restaurants focus on guest experience. Inventory, dining room, and CRM data are always live and accessible anywhere, anytime. All you, your partners, or your employees need is an iOS device and the login information.
More interestingly, with Resy, restaurants now have complete control of their data. Customer data is networked across all restaurants so you can access guest notes and preferences from any location. You can also keep track of customer information like birthdays, allergies, and dietary restrictions. That information is then available to all your employees—most importantly, the servers and host staff—who will interact with the customer. The information that Resy provides makes the dining experience smoother and more enjoyable for customer and server alike.
Big name restaurants like the new location of New York's Union Square Cafe have already begun using Resy with great success.
2. ChowNow
ChowNow is another novel technology developed especially for restaurants that allows for web-based, to-go ordering. In addition, ChowNow gives you more control of your data and your brand.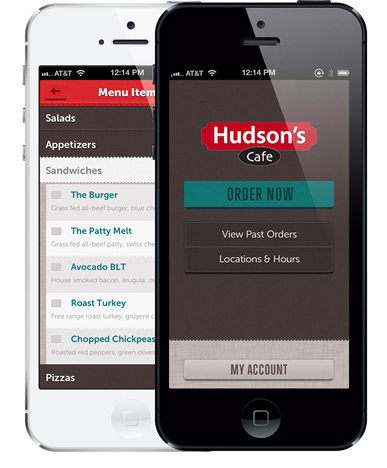 ChowNow provides custom-built iPhone and Android ordering apps that showcase your logo, your food, and your brand. And with Apple Pay and Android Pay built in, your customers and your employees will enjoy frictionless order fulfillment.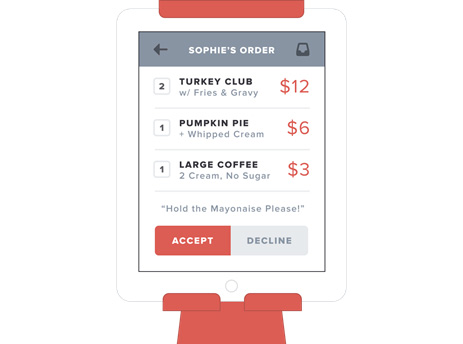 ChowNow also provides an easy-to-use tablet that frees your employees from the phones and allows you to take unlimited orders at the same time. That makes for a less hectic environment and makes your employee's job that much better.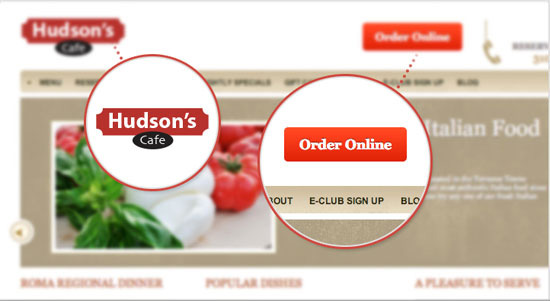 ChowNow makes it possible for your restaurant to receive orders directly from your own website. No more routing orders to a third-party site. No more listing your food alongside your competitor's food. No more commission paid on all orders. Just a straightforward ordering process that goes directly to you.
To extend your reach and exposure, ChowNow gives you access to its order network. That network allows customers to place orders directly from your Google Search Listing, Facebook page, Yelp, Bing, Zagat, and other high-traffic sites.
The power of the ChowNow platform doesn't stop there. At the end of the day (or evening), it allows you to analyze all the data for your to-go orders. You can create reports, view top spenders, and customize the user experience. ChowNow even collects information on every order placed and provides re-marketing tools to help you gain repeat orders.
3. Sling
Sling is a new scheduling platform that reduces the difficulty of organizing shifts, assigning tasks, and communicating with employees. With powerful scheduling features, you can do in minutes what used to take hours. Sling allows you to create templates, copy schedules, and reuse them so you don't always have to create it all from scratch every time.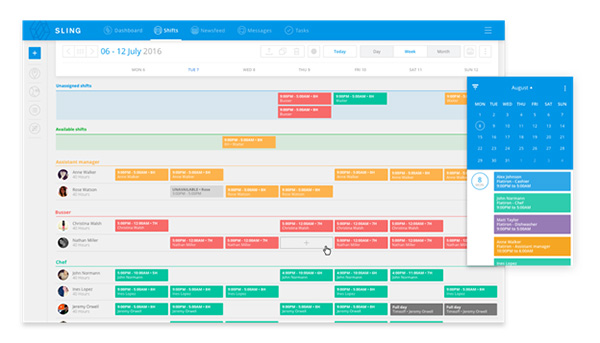 Sling makes your employees' work experience better by helping you avoid scheduling conflicts. The software keeps you abreast of employee availability and time-off requests. It will let your employees submit time-off requests directly in the app so that you see them while you're creating the schedule. To reduce conflict when creating a schedule, Sling will notify you of overlapping shifts or double bookings. Sling can even take the stress out of finding replacements by sending announcements to eligible employees when a shift comes available.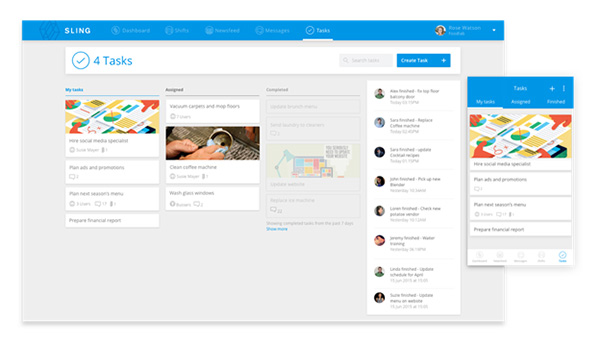 Sling also allows you to create tasks for your employees so they know sooner what needs to be done. You can assign tasks by name, group, location, or position and set due dates so that it all gets done one time.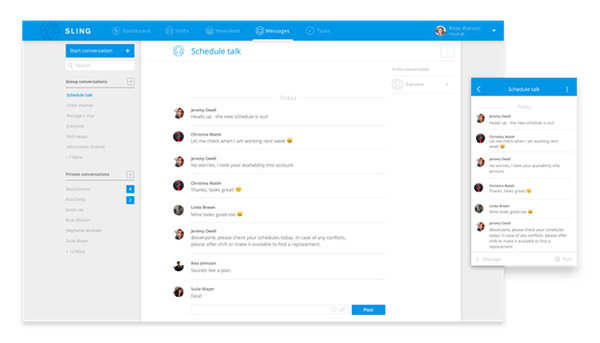 Communication is further streamlined through Sling's messaging system. You can even share files, photos, videos, and links directly through the Sling app.
Making life easier with technology
The restaurant business is hard enough. Make it easier with technology. Apps like Resy and ChowNow improve both the customer and employee experience, while Sling keeps your employees happy by reducing scheduling conflicts and making the scheduling process a breeze.