Ep 174: Andrew Pudalov of Rush Bowls
publication date:
Oct 6, 2022
|
author/source:
Jaime Oikle with Andrew Pudalov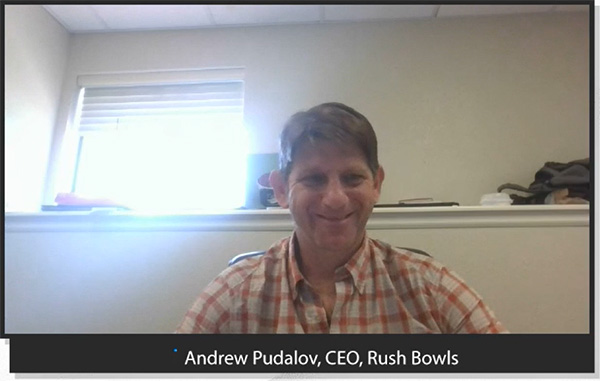 This was a really fun talk...
I enjoyed getting to know Andrew Pudalov, CEO of Rush Bowls, and learning about their concept and the growth they've had with their successful model.
Our wide ranging conversation hit many aspects of the business, including...
The business origin story
Pioneering a model
Pandemic impacts & learnings
The move to franchising
Mentorship & leadership
Fighting against the "perfect storm" challenging restaurants.
Finding, keeping and rewarding great employees
Marketing & loyalty & data
And a whole lot more...

Subscribe / Follow / Like the Podcast at YouTube or iTunes to not miss an episode. Drop us feedback via email, Facebook, or Twitter.

Or listen...


Link: Rush Bowls