5 Marketing Software Every Business Should Use
publication date:
Jan 19, 2021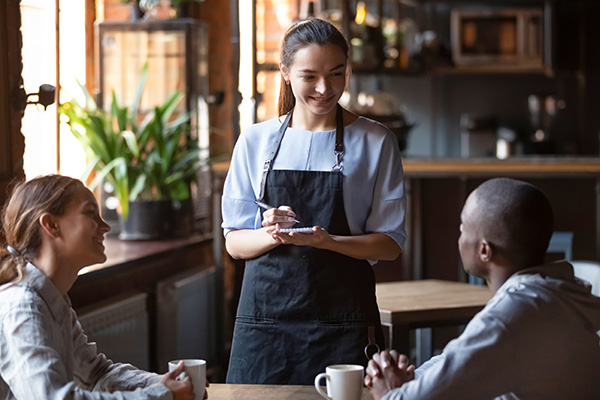 The digital age presents an entirely new set of challenges for small businesses to get noticed and attract new customers. Sales, marketing, and customer support are far more complicated and require the assistance of software programs to efficiently manage the most important aspects of your business operation. Your website and the tools you use to maximize its marketing power are what can help drive growth and long-term success.
There are many choices for software that helps you facilitate and solidify your digital marketing efforts. Each provides unique functions catering to specific needs and preferences. It is important to fully investigate the options to make sure you pick the best software for your business.
The following are among the top software programs used by small businesses for various sales and marketing applications.
1. Wix
Your website is the essential, multi-purpose digital foundation of your business. It serves as a business card with all of the important information regarding the company. Designing and managing your website is the foundational element of a comprehensive digital marketing plan. A website serves as your most valuable and powerful marketing tool that can attract consumers and facilitate sales.
Wix offers affordable services to create and manage websites without advanced coding or designing experience.
You can set up a professional-looking website using a wide range of templates. User-friendly editing options make it easy for business owners without website design experience to create a functional and professional-looking site. Mobile responsive sites include animation effects, video backgrounds, and other engaging elements to generate views and sales.
If you are selling products online, the eCommerce features available on Wix websites allow you to easily manage inventory, customers, and orders (source). An intuitive dashboard displays up-to-date information on revenue, conversion rates, and other analytical data to help you make the best decisions for the health and growth of your business. Integrate your site with Instagram and Facebook while offering customers payment options through Wix Payments, PayPal, and AliPay.
Basic business plans start at $23 per month with unlimited and VIP plans that increase support, features, and functions. Benefits of Wix include:
High-speed website creation
A wide selection of design templates
User-friendly drag-and-drop interface
Built-in marketing tools and features
Support and service
2. MailChimp
Even with the popularity of texting, video calls, and social media communication, people still like to get emails. The original digital marketing strategy, email marketing is often criticized for low open and click through rates. However, the advances in video and high-speed internet have revitalized the process, and MailChimp allows you to maximize the potential of email marketing.
Email marketing remains an effective way to reach and connect with current and prospective customers. MailChimp has been around since 2001, offering free and affordable advanced plans for small businesses to implement and maintain highly effective email marketing campaigns. This valuable marketing tool comes with email templates, opt-in forms, and audience segmentation that can all be managed through a user-friendly app. MailChimp makes it easy for those with no design or programming skills to get started with drag-and-drop templates. Advanced analytics provide segmented data to show you what is working and which areas need adjustments. Targeted emails reach audiences at various levels of the sales funnel based on their prior exposure, behaviors, and actions.
The free plan offered at MailChimp allows you to send up to 10,000 emails per month using various pre-made email templates. Affordable essentials and standard plans expand the volume of outgoing emails and increase in functionality and features. Benefits of using MailChimp for your email marketing campaigns include:
Provides valuable information to existing and potential customers
Cost-efficient method of communicating to consumers and clients
Grows your distribution list to widen your reach
Segmented target audiences
Track, monitor email marketing campaigns, results
3. Hootsuite
Social media platforms like Facebook, Instagram, and Twitter are powerful marketing tools that allow you unprecedented access to large volumes of potential customers. Managing social media marketing campaigns is a necessity in today's digital age. Regardless of your small business's size, industry, or goals, social media is a highly effective way to attract consumers and drive them to your site.
With so many social media platforms on the internet and the broad range of free and paid advertising options, social media marketing can be confusing and overwhelming. These massive digital communities are continually updating and changing their policies and features. Hootsuite allows you to manage your accounts in one place. This allows you to streamline your social media marketing campaigns. Schedule, automate, and manage your social media posts in advance to always know where you stand and what is next.
Hootsuite simplifies the process of managing dozens of social media platforms. Instead of manually inputting and scheduling each post for your individual accounts, this advanced marketing tool streamlines your social media activity through a centralized dashboard. This saves you time and allows you to concentrate on other areas of your business while the Hootsuite functionality works your social media marketing campaigns for you.
Benefits that Hootsuite provides to small businesses like yours include:
Monitoring multiple social media accounts through one dashboard
Advance scheduling of posts on social media platforms
Comprehensive, easy-to-read analytics data
Social media listening allows you to access to what others are saying to streamline your message
Easily manage social media customer service
Team access, control, and management
4. HubSpot
HubSpot offers comprehensive marketing software to help your small business grow with marketing, sales, and customer relationship management (CRM). This powerful platform has all the tools you need to provide the best customer experience and an effective lead generator. Attract and manage prospective and existing customers to help your business grow.
HubSpot offers everything you need in a comprehensive marketing software package that guides you towards success. With this all-in-one marketing, sales, and service software, you will have access to a wide range of valuable tools, including:
Analytics
Blogging
Calls to Action
Email
Landing Pages
Lead Management
Marketing Automation
SEO
Social Media
Website
Benefits of HubSpot include:
All-in-one platform streamlines digital marketing strategies, activity
Analytics allow to you monitor and track your marketing efforts
SEO features simplify the process of getting noticed on search engine results pages
Exceptional client support
User-friendly interface, simplified functionality
Third-party integration
Effective lead generator
5. Google Analytics
The top marketing campaigns put into place by the most talented and skilled digital marketers are only effective when you know what is working and what is not. Google Analytics is a free tool that allows you to track and monitor your strategies and your website visitors' actions. When used properly by a knowledgeable marketer, Google Analytics can significantly impact the success of your marketing efforts.
By making the best use of the data provided, you can make the necessary adjustments in real-time. Highlight, feature, and expand those elements that drive interested consumers to your website while improving those areas that are less effective. Google Analytics can help you with marketing strategies from social media to keyword research to maximize organic search results.
The sooner you install Google Analytics, the sooner your data can begin to compile and gather information and actions that can be used to your advantage. Over time, the analytics compiled will form a clearer picture of your marketing campaigns' direction in a wide range of digital assets.
Benefits of using Google Analytics to track your organic search engine optimization efforts include:
A completely free marketing tool
Ability to track how visitors found your website
Determine the most effective and least effective links and pages
Segment visitors based on location, frequency, time spent on your site, and source of referrals
Choosing the Right Marketing Software for Your Small Business
Selecting the right marketing software for your small business will help you and your team work more efficiently. The operation will run smoother, your employees will be more productive, and your customers will be provided with a heightened sales experience.
Do you need help setting up your website for maximum search engine visibility? Are you looking to better manage your social media accounts and advertising? Whatever your sales goals and challenges, there are marketing software options that can help. Automated features and functionality free you up to focus on other areas of your business while increasing your online visibility and brand awareness.