What Are Your Marketing Non-Negotiables?
publication date:
May 3, 2023
|
author/source:
David "Rev" Ciancio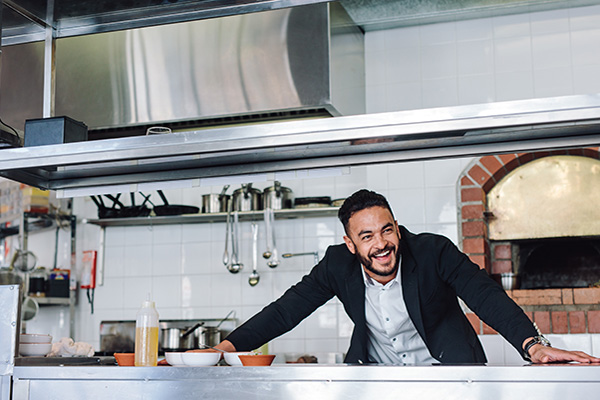 When designing a proper marketing program for a restaurant, we have to align to the customer journey and that means having the right tech to aid the process.
Here are 5 of our tech non-negotiables at my restaurant, Handcraft Burgers and Brew, which I'd consider using, whether you have 1, 10 or 10,000 stores.
*** One note, before you read this...if you are interested in talking to any of these tech companies, send me an email and I will personally introduce you ... because I care about your business and I am happy to help. Not one of them asked me to do this. ***
1. GUEST FEEDBACK
Getting near-real time guest feedback stops one star reviews from happening, increases 5-star reviews and also gives you a larger pool of feedback data to make critical decisions on top of.
For that, we use Ovation. We also use them for SMS marketing, 3rd party conversion and to grow our customer database.
2. LISTINGS MANAGEMENT
About 2/3rds of your website traffic (or more) is likely coming from Google (direct + search) and if that isn't reason enough to manage your critical information (especially your menu) on Google, as well as Yelp, Bing, Yahoo, Foursquare, Tripadvisor, Siri, Apple Maps, Alexa, etc, etc...then how else are those services supposed to know you are the right answer when a hungry consumer uses them to search "gluten-free restaurant near me" or "kids menu near me."
We use Marqii. They are a gold standard. They also help us to manage our reviews.
3. LOYALTY
At RLC last week, every marketer in the room agreed (there was an actual survey) that loyalty is the priority channel for growing average order value, repeat trips and life time value.
We use Spendgo, not only because they have all the right integrations but also because they hold our hand through everything and instead of being an all in one platform with a bunch of half-baked features, they built strong functions with strong integrations. They are great at what they are great at.
4. WIFI / DONE FOR YOU MARKETING
At least 1/3rd of the people who have signed up for our newsletter came through free in-store wifi. Keep in mind, we are a quick serve restaurant near Times Square. Most people are with us like 18 minutes. People want free WiFi.
We use Vivaspot and we get it from Targetable because we love and appreciate their done for you marketing services like email management, Google & Meta ads management and social media management. Better to outsource those so the internal team can be focused on strategy and tactics.
5. CRM / CDP
If a guest who normally orders from you direct switches to a third party, how would you know? If you're only looking at first party data, that is technically a lapsed guest. Really, they just switched fulfillment channels. Sending them a "we miss you" email would actually be a misstep.
We avoid this and also gain other incredible guest behavior insights by using Bikky. They help us analyze guest data from multiple sources to create actionable insights and triggered marketing.
What are your non-negotiable pieces of marketing tech?
---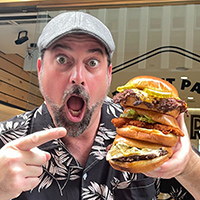 David "Rev" Ciancio is a co-owner of Handcraft Burgers & Brew and also a Brand, Customer & Technology Evangelist. Rev helps tech and software companies generate more leads, quicken the sales cycle, create memorable customer journeys, all while building fervent brand ambassadors and growing business & sales. He helps restaurants to make tech decisions and to create guest acquisition and retention marketing that works. Get more marketing tips from Rev at #revsmarketingtips. If you ever have questions about restaurant marketing, just email me.