Premium Spreadsheets
All RunningRestaurants.com members with "Maximize" or above memberships have access to the "Premium Spreadsheets Collection."
These products cost $150+ in our e-store, but are included as a special bonus for Maximize level members!
Note: A non-member or different level member clicking on a download will be returned to the site's home page.
Not yet a member? Join or upgrade today...
---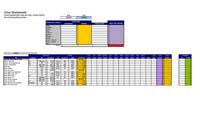 Food and Beverage Inventory and Product Cost Spreadsheets - Calculating your cost of goods sold can be a daunting project. These spreadsheets help you stay organized and on top of your product costs. This download includes a food inventory spreadsheet segregated into separate inventories for all your food purchases, such as meat, seafood, dairy, produce, soft beverages and more. Segregating your food inventory into separate inventories helps you pinpoint a cost problem when you find one. Also included is a separate spreadsheet for alcoholic beverages. (XLS)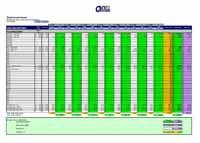 Ideal Food, Alcohol and Tobacco Cost Tracking Spreadsheets - This incredible tool helps you track your sales by item and your ideal costs for food, liquor, beer and tobacco! It is one of the most powerful management tools you can use. If you are only tracking your actual costs by taking inventory, you're only getting half the information you need to control your costs. Only by comparing your actual food and alcoholic beverage costs to ideal costs can you know if you have a problem with theft or waste. (XLS)


Recipe Costing Spreadsheets - This spreadsheet helps you not only track costs, but also document the procedures to help staff cook the item, which assists in training and creates accountability. It's incredibly important to have up-to-date recipe costs for every item you sell. If you don't know what an item costs you to sell, you can't know how to properly price the item. If you don't do anything else to control your food costs, at least calculate your recipe costs and keep them up-to-date. (XLS)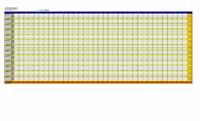 Customer Count Record Spreadsheet - This spreadsheet will help you track customer counts for an entire year. Use it to make customer traffic comparisons by the shift, profit center, day of the week, or sales period. The spreadsheet automatically averages customer counts for each day of the week and meal period. It also calculates year end averages, and has space to enter sales data to automatically calculate sales per customer. (XLS)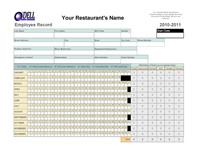 Employee Record & Attendance Spreadsheet - Good record keeping is the cornerstone to a well run restaurants. Use this Excel spreadsheet to keep vital information about your employees, such as their emergency contact, and use the included calendar to track excused and unexcused absences, sick days, vacation days and personal days. This is a must have human resource tool for the well run business. (XLS)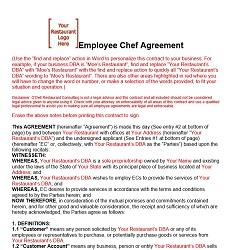 Employment Contract for Chefs and Cooks - Who owns your recipes if your chef quits? The Employment Contract template for chefs and cooks helps protect your business. (DOC)