Why Customers Do Not Return
publication date:
Jul 6, 2022
|
author/source:
Darren Dennington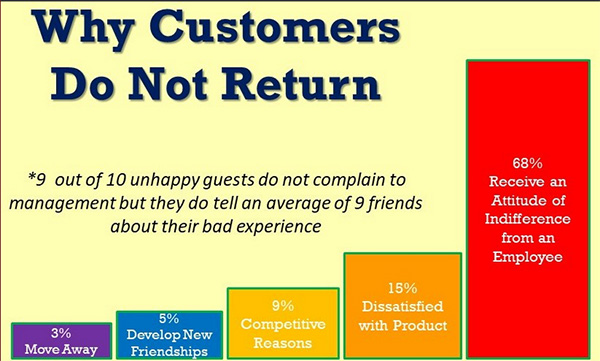 Did you know?
68% of Guests do not return due to an Attitude of Indifference from an employee!
Do you have employees that merely show up and "do their job?" They do their best to prevent unhappy customers, but they aren't going out of their way to provide your customers with a truly enjoyable experience that will keep them coming back. These employees may seem essential to keep your business chugging along, but are they really helping you in the long run? Probably not. All is not lost, though...
Positive Employee Morale can fix that!
The solution probably isn't as difficult as you think. Sometimes your best talent is right under your nose! You just have to use the right tools to bring out the best in those employees.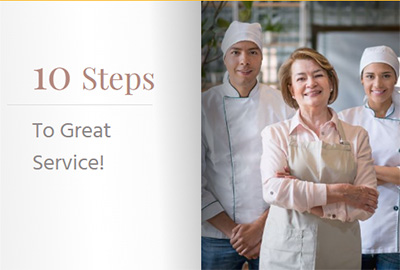 FREE DOWNLOAD: 10 Steps to Great Service!
Use the handbook to identify the potential challenges and opportunities within your own business.
Can we make a quick suggestion? Set aside 30 minutes with your key leadership team to discuss great service! Let your team explain how they have experienced great service as a customer, and how they could provide that same great customer service in your business! We find that leaders often come away from these meetings with a heightened focus on customer service, along with goals for how they and their team can continue to improve.
---

Darren Dennington is the Owner and Founder of Service With Style, a secret shopping service dedicated to restaurants & hospitality. A long-time industry veteran, Darren also consults and coaches restaurant operators on their operational and marketing strategies.