Using the Restaurant Revitalization Fund: How Restaurant Owners Can Benefit in 2021
publication date:
May 18, 2021
|
author/source:
Bryan O'Connell


Over the past year, the pandemic has challenged society's definition of "normal" and many businesses have struggled to manage lockdowns, riots, curfews, and new ways of operating. Despite the support some SMBs have received through PPP loans and other government programs, businesses still face hardships: capacity restrictions remain in place in certain areas, and retaining and attracting talent has become increasingly difficult.
As the light at the end of the COVID-19 tunnel nears, small businesses—including restaurants—are still struggling as they await a full return to normal. In May 2021, the Small Business Association began accepting applications for its Restaurant Revitalization Fund, geared toward hard-hit restaurants, bars, and food trucks. Per the SBA, the fund has earmarked $28.6 billion in grants for restaurant owners, up to $10 million per business.
While restaurant owners are already flocking to secure this funding, demand will likely outstrip supply in short order. The lucky restaurants who receive the RRF should leverage the additional cash to manage prices and retain and expand staffing to thrive in the new-new normal of 2021.
Maintain Prices Despite Increased Supply Costs
Though not the only industry affected, supply chain disruptions have heavily impacted the food service industry. These disruptions have translated into higher costs on everything from perishable goods like meat, poultry, and produce to other essential items needed to run businesses effectively.
If raising prices is not feasible for a restaurant's customers for reasons such as competition, location, or otherwise, business owners can utilize the RRF program to absorb some of these pricing changes. While there is an understanding from the consumer that the past year brought on unprecedented challenges, it's important to remember that customers have also been financially impacted by the pandemic. As COVID cases decrease and restrictions are lifted, businesses will likely be able to return to pre-pandemic pricing and costs.
If businesses have not been able to recoup their losses at the end of the year, SMB owners have a few options, including cutting internal operations costs by automating day-to-day tasks, increasing prices, offering special event space, or potentially taking out a small business loan. Depending on how a small business is classified, whether it be an LLC, S Corporation, C Corporation, or otherwise, owners may also be able to deduct their business losses on their tax returns.
Retain Staffing Through Wage Incentives and New Perks
In addition to increased supply chain costs, restaurants face another hurdle to reopening: meeting staffing needs. During the pandemic, lockdowns and shelter-in-place orders often led to sharp declines in business, and many restaurants were forced to reduce staff numbers. Now they need to hire back some or all of that staff from an increasingly competitive and limited talent pool.
Owners can incentivize new employees by increasing wages to meet the workforce demand or offer other benefits and perks to attract talent. Not only will these initiatives increase the likelihood that a business will attract the talent they need, they will also establish goodwill amongst the staff. Showing commitment to employees through mental health days or flexibility around work schedules can improve employee morale and establish a small business as a great place to work.
Regardless of whether restaurants have access to the Restaurant Revitalization Fund, struggling restaurants should take comfort in knowing that better times are coming. Adaptation will be key as businesses enter yet another unknown time in a post-pandemic world. Remaining dedicated to customers and employees will help more businesses keep their doors open and thrive in 2021 and beyond.
---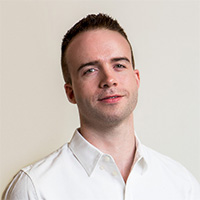 Bryan O'Connell is the CEO of Huckleberry, a platform that provides small business owners access to small business insurance quotes and coverage in a matter of minutes, completely online.