Tips for Maximizing Your TripAdvisor Listing
publication date:
Nov 15, 2017
|
author/source:
Jaime Oikle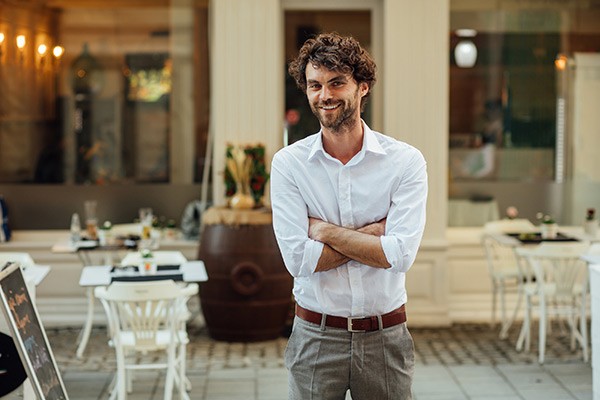 One of the leading resources that consumers use to help guide their dining decisions is TripAdvisor. To get a better idea of what's available for restaurants on their site I spoke with Evan Becker, Head of Restaurant Commerce at TripAdvisor.
RR: People flock to review sites for restaurants, what should restaurants be looking to do to manage that process effectively?
EB: Great question. First, they need to join the conversation where people are writing and reading these reviews. On TripAdvisor, this means registering for the restaurant's TripAdvisor listing at tripadvisor.com/Owners, which is completely free to do. Once registered, you can access our TripAdvisor Management Center and respond to reviews. Responding shows reviewers you care what they have to say, and gives potential diners a better understanding of what kind of service they can expect from you. The other benefit to registering is that you get access to all of the other free features in the Management Center, such as uploading photos, updating your business hours and amenities, and ordering free promotional tools - all things that entice diners to eat at your restaurant.
RR: TripAdvisor's new Premium program allows restaurants to better manage their listing, tell me about some of the new features.
EB: At TripAdvisor, one of our advantages in the marketplace is that we have a lot of high quality, well-qualified traffic; visitors to our site that are in active research mode and are primed to make decisions. That extends to our restaurants pages as well. We see that as an opportunity for restaurants and it's why we've set out to give them solutions to help drive more value from their TripAdvisor pages. TripAdvisor Premium for Restaurants is the first of these solutions and it empowers restaurant owners with advanced tools for enhancing the content on their TripAdvisor pages. Key features include Storyboard, Top 3 Reasons to Eat Here and Favorite Review, amongst others.
Storyboard replaces the restaurant's static primary photo and blends the restaurant's images and reviews into a dynamic visual presentation that makes a powerful first impression at the top of the listing page. Top 3 Reasons allows restaurants to tell the world why people love them and why they should visit by adding a new section to the page right above their reviews. And Favorite Review allows owners to spotlight a review that they feel best represents them to quickly provide more social proof of a great experience that's being delivered.
These TripAdvisor Premium features, combined, present a compelling story and allow owners to showcase their restaurant at its best to convert visitors into customers.
RR: You're starting to get data and performance metrics from restaurants using the new program vs. the basic listing, what are some key things you've seen?
EB: It's still very early days, but initial analysis was showing a 24% increase in booking interest for Premium subscribers. (1) Obviously, our goal is to continue to improve that as we roll out new enhancements, like our Top 3 Reasons to Eat Here feature, which just launched in mid September.
RR: The growth in reviews just keeps going up especially with mobile use skyrocketing, what do you see in the future?
EB: When we speak with restaurateurs, they often tell us that they didn't realize TripAdvisor is one of the world's largest restaurant sites. (2) We're working hard to deliver solutions that help restaurants capitalize on the 150 million unique diners coming to TripAdvisor each month. (3) TripAdvisor benefits from a network effect: as more people add reviews to the site, it becomes more useful and that increased utility attracts more visitors who ultimately write more reviews. Mobile just amplifies this trend. As a partner, our goal is to design solutions that help restaurants take advantage of this network effect and build their businesses - on both desktop and mobile.

Note from Jaime: I asked Evan if he could make a special offer available for RR's audience and he agreed! See below for a great 30% off savings opportunity!
Exclusive Special Offer to Save on TripAdvisor Premium for Restaurants!

Now thru 12/31 save 30% off 6 months of a monthly subscription service or 30% off 1 year of the annual subscription.
Use Discount Code: RRYEAREND30


1. Source: TripAdvisor Log Files, January - February 2017. Properties featuring Favorite Reviews and Storyboard drove an average of 20% more clicks to their own website. Properties with a TripAdvisor booking button drove an average of 24% more booking clicks.
2. Source: comScore Media Metrics for TripAdvisor Site, worldwide, May 2016 and TripAdvisor log files Q2 2016
3. Source: TripAdvisor log files, Q2 2016
---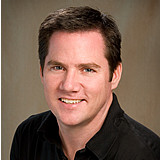 Jaime Oikle is the Founder RunningRestaurants.com, a comprehensive web site for restaurant owners & managers filled with marketing, operations & service tips to help restaurants profit and succeed.