Restaurant Recovery, Reset & Resurgence Show - Recordings & Downloads Access


Thank you again for registering for the Restaurant Recovery, Reset & Resurgence Show!
The show was awesome and I hope you were able to join us live at some point.
If you had to jump in and out or had to miss a day we wanted to give you full access to the show's recordings and downloads as a registration bonus.
We have to provide this access behind a membership wall to protect the recordings which will be for sale to folks that did not register for the live event.
We've tried to make this easy -- all you have to do is sign up for a special free two-month RunningRestaurants.com membership where we have put a protected page with all the info for you to access.
Go to the subscribe page and enter "RRRshow2020" in the "Promo Code" box and click "Add Promo Code" -- the page will reload and you can then choose the 2-Month free option and complete the registration.

Note: If you recently created a free COVID RunningRestaurants.com membership on the site or you have an existing membership you can also write me directly with your membership email and I can activate your show access in the backend -- I don't have a way to automate that unfortunately.

Then, when you are logged in go to this protected page:
Restaurant Recovery, Reset & Resurgence Show On Demand page

Your Feedback Please!
If you haven't already shared your feedback I'd love to hear from you!
We learned a lot putting on this virtual show for you -- but with only two weeks of planning I'm sure there are things we could have done better.
I'd appreciate hearing your positive comments about the show in this format, and also your constructive comments about how to get better.
Please write to me here - jaime@runningrestaurants.com.
Again, thank you for registering for the show!!!
- Jaime Oikle
Founder & Owner, RunningRestaurants.com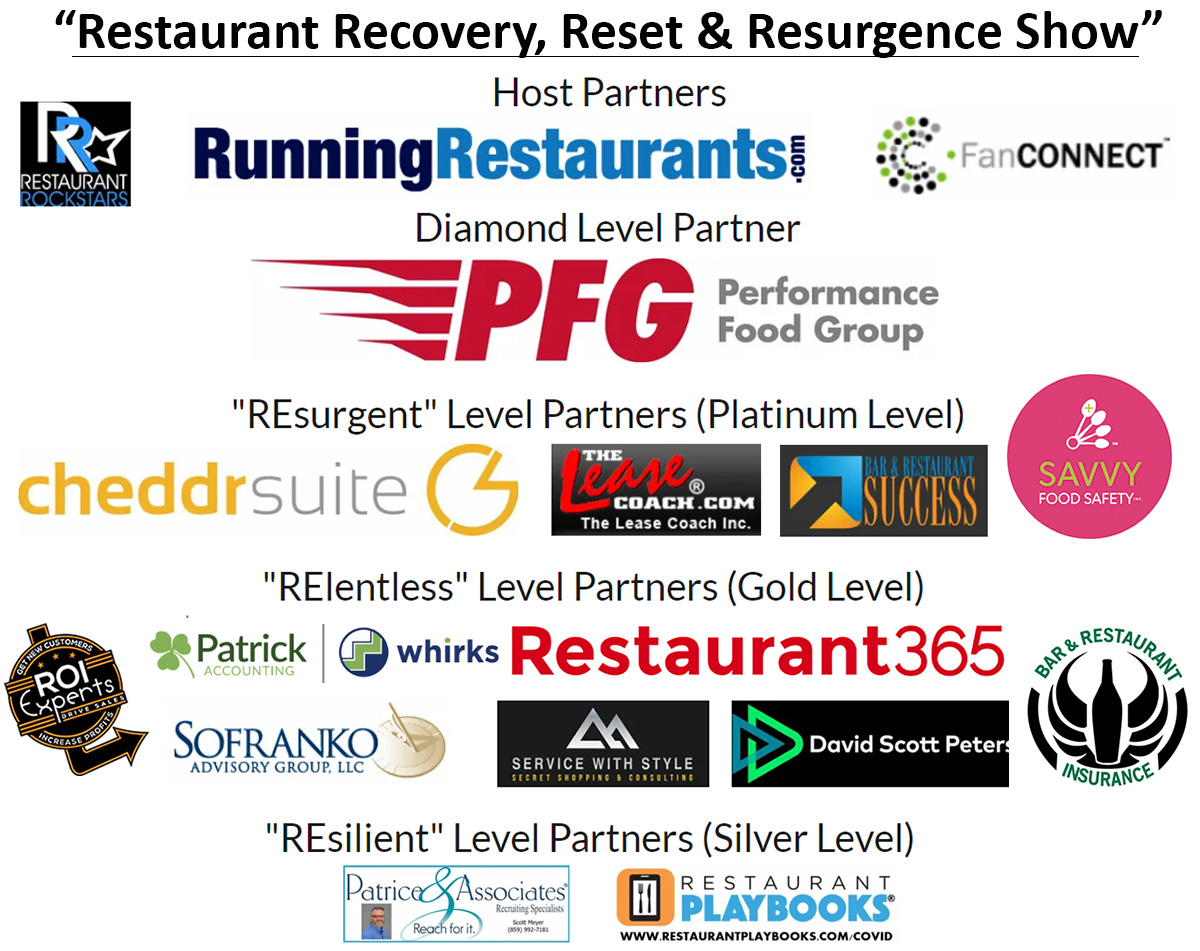 Sponsor & Host Links: