Six Restaurant Trends for 2019
publication date:
Jan 4, 2019
|
author/source:
Gert Kopera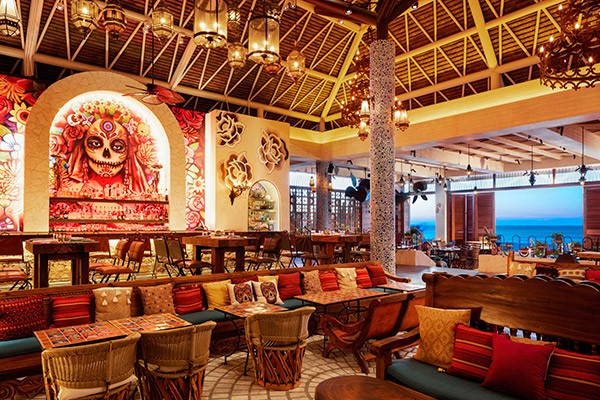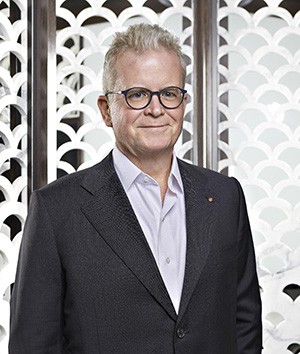 For the past 30 years Gert Kopera, Executive Vice President of Global Restaurants at Hakkasan Group, has led food and beverage operations for hospitality brands all around the world. Gert oversees the luxury hospitality brand's global portfolio of 41 must-visit dining destinations, including the brand's eponymous Michelin-starred Cantonese restaurant that will soon open in Dubai and Jakarta, and is responsible for developing new concepts, such as the Day of the Dead-themed cantina Casa Calavera in Los Cabos (pictured above) that opened this year.
Gert is known in the industry as the "Chef Hunter" and maintains meticulous records from his travels of dishes, dining concepts and chefs that have impressed him. Drawing on his 30+ years of experience working in the restaurant industry and lifetime of dining experiences around the globe, Gert is the perfect person to predict what trends will rule the restaurant space in 2019. Here are a few of his predictions for the coming year....
Malls
Faced with competition from the internet, brick-and-mortar malls are increasingly using restaurants, including fine-dining hotspots, as anchors to attract people onto properties in new and more dynamic ways. For example, Hakkasan Group venue Yauatcha recently opened in The Galleria in Houston and in International Marketplace in Waikiki respectively.
Pop-Ups
The pop-up restaurant trend offers up-and-coming chefs and restauranteurs the opportunity to showcase their menus amongst a wider audience before committing to the expense of opening a restaurant. Conversely, it offers customers the chance to try new cuisines at lower prices.
Restaurants as Communal Spaces
As consumers lead increasingly busy and solitary lives, restaurants have become crucial communal spaces that bring people together. For example, Hakkasan Group's Yauatcha restaurant has worked to create a social dining scene that cannot be replicated at home, combining creativity and craftsmanship in both the ambiance and cuisine to create a singular dining experience.
Mexican Cooking
Mexican cuisine continues to grow in popularity worldwide, with diners seeking bolder, spicier flavors. To reflect this demand, we have cultivated creative and authentic Mexican dining experiences at our Los Cabos restaurants Casa Calavera and Herringbone Los Cabos.
Nordic Cuisine
Nordic cuisine has also risen in popularity due to its clean, simple flavors and health-oriented ingredients. We have incorporated the soothing, calm, balanced design aesthetics of Nordic restaurants to transform our venues into much-needed sanctuaries from the craziness of the world and unhealthy, urban lifestyles.
Plant-based Foods
Vegetarianism and veganism are on the rise due to the obvious health benefits and lower impact on the environment.
Non-alcoholic Drinks
Expect to see as much craft go into non-alcoholic drinks as into cocktails. The dreaded mocktail – often full of sugary fruit juices – will be replaced by more balanced drinks that are based around teas, herbs and vegetables.