The Rise in Popularity of Food Delivery Services: Key Statistics
publication date:
Dec 9, 2020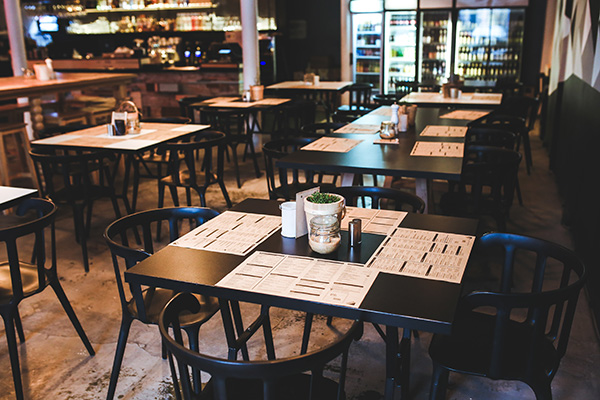 While Covid-19 has certainly increased the demand for food delivery services, this isn't a new trend. In fact, the past six years have seen ordering and delivery services grow 300% faster than dine-in traffic. Here are more few key statistics to consider, as reported by Hospitality Insights:
Three-fifths of all Americans order some sort of food for delivery or takeout at least once a week.
31% use a third-party delivery service two or more times a week.
Roughly one-third of consumers will spend a minimum of $50 on an online food order.
One in five consumers spend more on off-site orders than they spend when dining inside.
Ordering Online
87% of Americans who use apps to order food do so because they feel that it simplifies their lives. Americans who don't use third-party delivery services generally say that they would under the following conditions:
Faster delivery times
Variety of restaurants
Low minimum order requirements
Coupons for first-timers
One-third of consumers are willing to pay a premium for quicker delivery times, and 45% of American consumers reported that the idea of mobile ordering or loyalty systems would make them more inclined to use online ordering.
However, 43% of restauranteurs claim that delivery apps, many of which hold onto data, meddle with the relationship between customer and location. Many customers agree. In fact, 70% of patrons prefer ordering directly through a restaurant's website.
Delivery is Profitable
Before the pandemic, reports were already indicating that three-fifths of all restauranteurs see a boost to sales from offering delivery. For instance, pizza chains note an 18% uptick in customer spending through online and mobile platforms when compared to orders placed over the phone.
Of course, Covid-19 has since made online ordering the leading revenue source for most eateries. According to statistics shared by Olymel Food Service, twice as many consumers are using digital services for the first time.
Between February and April 2020 there was a 169% uptick in online ordering as more and more places saw to shift toward takeout and delivery mechanisms. This also resulted in an 840% spike in weekly sales through online ordering.
As COVID-19 is a global pandemic, it makes sense that this push toward online ordering is a universal motivator, rather than a regional or urban matter. Restaurant owners around the world who hope to succeed in takeout and online ordering must understand how the market has shifted and rework their in-house team to accommodate delivery and takeout.