13 Key Elements of a Marketing Piece Makeover
publication date:
Jul 23, 2019
|
author/source:
Michael Attias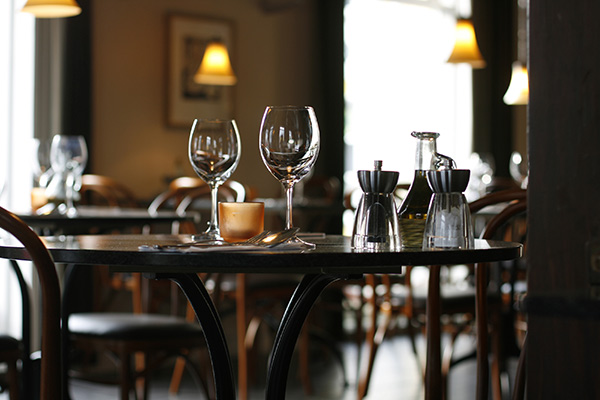 You can hardly change a cable channel and not find a makeover show. From homes to fashion, everyone is looking for help. My members send me in ads, sales letters and marketing pieces for critique that are missing one or more of the key elements for success.
Below is a list of what you should strive to incorporate in all of your pieces.
Headline: Just like a newspaper or magazine at the checkout stand, you must use a headline that grabs attention and offers a big benefit.
Strong Opening: If the headline gets them into your piece, then a strong opening reinforces the decision to keep reading. Understanding your intended reader is critical.
Hook/Angle: There are a thousand ways to say "try me", but developing a unique angle engages the prospect. I have taught my members to mail out their catering sales letters in brown lunch bags. Great tie in to ending brown bag drudgery at the office.
Right Mailing List: Targeting diabetics with a chocolate festival promotion is a waste of effort. You can rent a list of just about any consumer or business profile you can dream up.
Subheads: These are mini headlines placed throughout your piece. The purpose is to hit the high points for readers that just have time to skim.
Emphasizers: Bullets, underlines, bold fonts and highlights all draw attention to key points.
Testimonials: What the press and your customers say about you is over 750% more powerful than tooting your own horn.
Strong Offer: The stronger the enticement, the greater the response. All my testing has proven this true.
Limited Time Offer: Open ended offers get poorer results. You must create a sense of urgency. Limit the units redeemable or the time frame.
Call To Action: You must ask them to take action. It's akin to the close in selling.
P.S. - Second most read part of the letter after the headline. If it's the only thing they read, it must explain the offer, be limited in time to redeem or number available and have a call to action. Next to the headline, you should spend most of your time on this. You can cut and paste together different parts of your letter to get the P.S. written.
Guarantee: If a customer has a problem, you make it good or give a refund anyway. Create a strong guarantee and use it to get more business.
Envelope: The envelope must get opened. A plain white envelope with the return address and the recipient hand addressed in blue ink will get opened. Make sure and use a live stamp.
Print this article out and tape it to the wall above your computer. You now have the weapon to conduct your own marketing piece makeover.
---

Michael Attias is the founder of Restaurant Catering Systems and a former partner and operator of a restaurant that sold over $1,000,000 a year in catering out of a 104 seat location. After he sold his interest in the restaurant, he dedicated his resources to the creation of the first web based catering software for restaurants. Get your hands on the second edition of Michael's best-selling book, Cater or Die!