Quarterly Marketing Strategy that Every Customer LOVES!
publication date:
Jun 21, 2022
|
author/source:
Nick Fosberg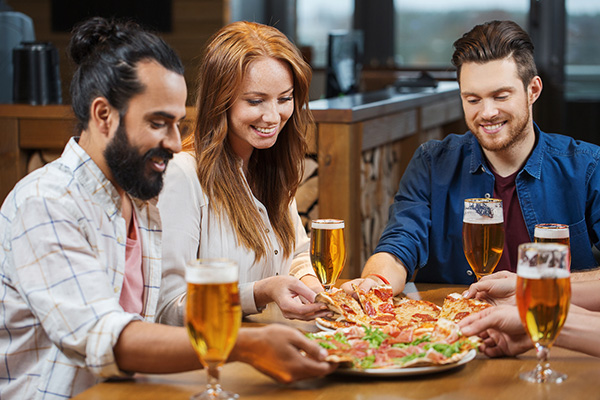 About 4-5 years ago I remember sitting at the bar of Casey's Pub, the first bar I ever bought, and saying to myself looking at our menu, "I don't want to eat anything on here. I'm sick of it!"
This was probably one of the best days in my business life as I had a major wake up call.
It's not that we had bad food, it's that I had eaten everything on our menu 50-100 times and I was sick of it!
Once I understood why I didn't want to eat anything on our menu I thought to myself, "I wonder if my customers are saying the same exact thing? I wonder if the loyal repeat customers who come in 4-5 days a week are tired of the food, just like me?"
Took Action
After asking myself these questions and getting feedback from loyal customers who I asked to be 100% honest with me if they were getting tired of eating the same thing over and over, I decided to create a quarterly feature menu of 8 new menu items.
This has been one of the best things I've ever done for a few reasons...
1. I enjoyed eating at my business again (this is important in business haha)
2. It increased sales with new customers, I'll explain how in a minute
3. It brought back customers who hadn't been in in some time.
4. It provided the loyal customers something NEW - excitement!
5. Kept my head cook creative
How This Increases Sales
The answer... MARKETING :)
When we pick out the menu, we get our photographer to come in and shoot professional images of the food. We then use those food images on our TV screens in the bar and on social media.
There's nothing better than amazing images of food that will persuade new, past, existing customers to come in and fulfill their taste buds!
We would also send out an e-mail to our customers of the updated menu.
NEW SALES!
When it comes to marketing and promotions, nothing sells better than NEW. Everyone wants NEW. Look at the iPhone with it comes out with a new model and there's 5 new features that none of us will probably use. What happens? Apple sells millions of phones, lines out the door, etc.
Creating a feature menu every quarter is a great marketing / promotional plan as it sells NEW and attracts and retains new paying customers. It gives you multiple ways to grow your business. Fozzy's Feature Menu
We just got all the photos done for Fozzy's new feature menu and got a new design done for the menu. Much different than what we used at Casey's the past few years.
When I get the final copy from my designer, I will send you a file so you can see how it looks. Maybe it'll give you some ideas.
Best Places to Get Ideas For Your Feature Menu
Pinterest! I hate to say this but this is my favorite place to look as there's thousands of ideas and you can easily create folders for future use. Great organization.
Next place to look of course is Google, but I think you'll find Pinterest much better for organization for the future.
And the last place.... the show Diners, Drive-Ins, and Dives! Love that show and have gotten a lot of ideas from there.
Oh.... ONE OTHER VERY IMPORTANT PLACE! Send an email to your customers saying you're looking for ideas for a new feature menu and ask what they'd like to see that you don't have on your menu now!
Conclusion
People want NEW! Give it to them.
New creates the best type of promotion / marketing. Grabs the most attention.
The more "Newness" you bring, the more money you're going to make. The more new customers you'll attract!
---

Nick Fosberg, author of "100/80/20 Marketing Formula," is known as one of the highest paid, marketing and promotional consultants in the bar & restaurant industry and he owns 2 bar / restaurants in the Chicagoland area. He's famous for creating some of the highest grossing digital marketing promotions in the history of the bar & restaurant business...without spending a penny on marketing. All done through e-mail & Facebook posts. Click here to get the Report: 30 Bar Promotions That Increase Revenue.