Plant-Based Eating and Why It's So Popular Among Millennials
publication date:
Feb 21, 2019
|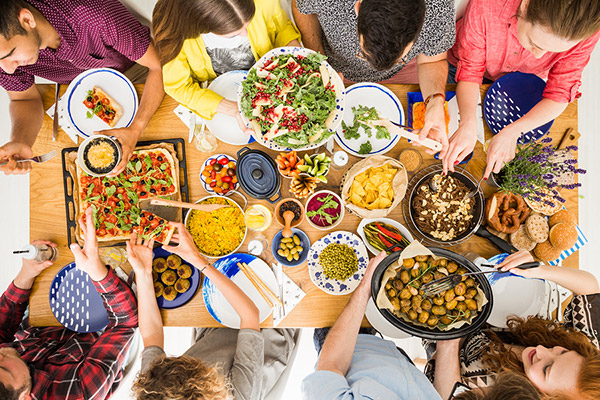 Clean eating is on the rise. 15% of Americans identify as vegetarian or vegan; 56% of adults in the UK buy vegan food (whether or not they identify as strictly vegan), and research predicts that 25% of New Zealanders will be vegan by 2025. So how does this trend impact restaurants?
Restaurant operators are finding that plant-based options appeal to everyone. Many guests seek out the occasional vegetarian or vegan meals even if they also eat meat. There are many reasons for this change in the standard diet of your guests.
Plant-Based Marketing
Before vegan eating became mainstream, as it is today, many restaurateurs used alternative language to market vegetable-forward dishes. This is how we began seeing "plant-based" dishes on every menu. Now, the terms are often used interchangeably. With more and more guests happily identifying as vegan - and more meat-eaters happily trying out vegan dishes - the distinction is less important. Nevertheless, we now have a wealth of widely-understood ways to talk about these healthy menu options.
Veganism has gone from a niche market to a trendy one. Everyone wants to try the Impossible Burger, even if it's their only vegetarian meal in a week. There's less of a divide between plant-based diners and omnivores, which makes it far easier for restaurants to cater to everyone.
Health
Millennials and Generation Z are more health-conscious than their parents. These younger diners seek out vegan and vegetarian meals as part of a regular, balanced diet. They even predict that their own peers will indulge more of this healthy food as time goes on. 49% of Millennials foresee a higher demand for vegan restaurants in the near future. This may be due to their personal interest in eating more veggies, or their perception that others may feel the same way. Regardless, this healthy and affordable trend is a great way to appeal to the younger generations.
Best of all, plant-based dining keeps guests healthy. You don't have to ditch the burgers, but make sure you offer side salads and roasted vegetables as well. Making guests feel good physically will keep them coming back even more than the most delicious deep-fried appetizers.
Sustainability
The good news is vegan food is sustainable in many ways. It's far less expensive to focus on vegetarian ingredients, which helps restaurants keep their overhead low. It also increases the shelf-life of ingredients, and can even cut down on storage costs by improving the flow of inventory.
Plant-based dishes are also sustainable on a broader scale, as they have a smaller ecological footprint. This practice is good for the planet and good for business. It provides a valuable marketing tool and simultaneously frees up funds to focus on other aspects of your business.
As vegan food becomes more and more popular, your restaurant has the opportunity to break new ground. By developing unique and delicious vegan menu options, you can appeal to diners of all ages. Prioritizing your guests' health will make them feel heard, and also make it easy for those with dietary restrictions to eat at your restaurant.
---

Ron May is the VP of eSolutions at Sysco, a Fortune 100 company. Sysco is the global leader in selling, marketing and distributing food products to different industries and consumers. Ron is a professional services leader with proven expertise in digital customer experience, large scale operations, strategic solution delivery, and cultivation of executive-level client relationships.