P.J.W. Restaurant Group Donates $58,857 to Ronald McDonald House Charities
publication date:
Apr 8, 2015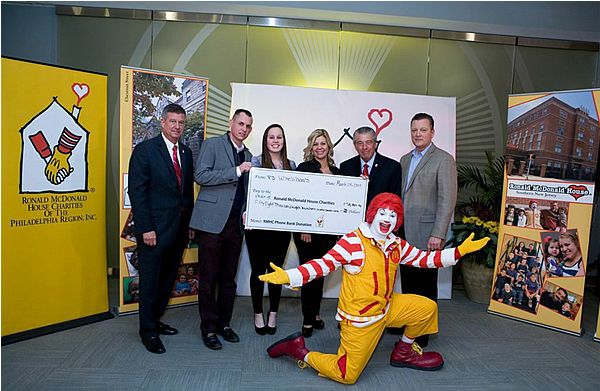 Photo Courtesy of Fresh Focus Photography



P.J.W Restaurant Group recently presented $58,867 to "Change the Luck of a Child" at The Sixth
Annual Ronald McDonald House Phone Bank at CBS3. (L to R) John Durante, RMHC Officer,
Jake Karley, Director of Beverages of P.J.W, Representative of P.J.W, Tara Del Vecchio, P.J.W
Event Coordinator, Bill Roberson, President of Ronald McDonald Charities of Philadelphia,
Ronald McDonald, and Mike Perro, Director of Operations of P.J.W.