If you were building a restaurant from scratch and knew nothing about the business, yet had other business experience one of the things I bet you would want to build into your business is knowing as much as possible about your customers.
Most other industries operate like this. Restaurants however, historically do not.
Why is this the case would be a good question because it seems like a pretty good idea to know who your customers are, what they order, how frequent they visit and who hasn't come to dine in a while.
Why is this not baked into the operation of every restaurant?
I'd say the answer is complex, but I think it begins with the various systems that restaurants end up using in their business and then being too busy to get all the data synced up and be of much use for their business decisions.
Makes a little bit of sense, right. Things get rolling and we're moving from one day to the other in the biz.
Time to hit the reset button...
We're finally at a time where technology really can make the business better. It's possible to track customer purchases, reservations, preferences, visits, and more in a database that's easy to use and can be tapped by management to be a strong marketing and operational advantage.
One business I recently spoke to is meeting these challenges head on and doing for restaurants what wasn't possible before.
In my conversation with Joel Montaniel, CEO of SevenRooms we talked about how their company is helping restaurants thrive in what has become a very tight margin business.
I liked how their data all talked to each other due to integration with POS transaction data. That's the real story. So now, from reservation to receipt the restaurant knows a tremendous amount about their customer that is stored in a database that they can market against. Deliver special service against. Use to their advantage to win more business.
We also talked about how their latest release includes some very interesting new features that allow restaurants to offer reservation features such as exclusive offers, upsells and marketing options that give restaurants a decided advantage in a competitive marketplace.
"Most restaurants store their database of customers in people," say Montaniel. "Problem is there is turnover in restaurants and when your host, bartender or key servers leave they leave with that valuable data in their brain and the restaurant needs to start the relationship building process all over again. Not a great experience for the customer."
No, it's not.
---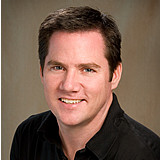 Jaime Oikle is the Founder of RunningRestaurants.com, a comprehensive web site for restaurant owners & managers filled with marketing, operations & service tips to help restaurants profit and succeed.