How to do More with Less in Your Restaurant
publication date:
Aug 13, 2020
|
author/source:
Matthew Sloan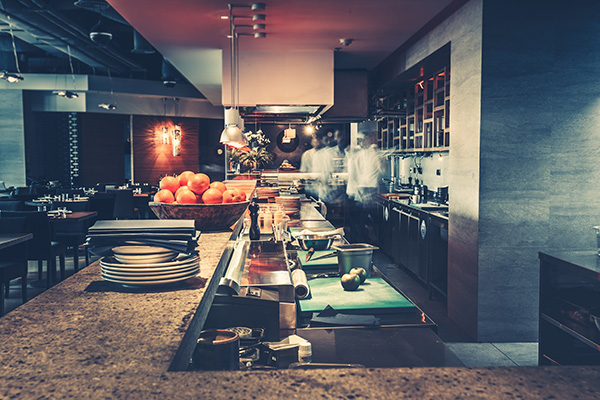 Keeping a close eye on FOOD and LABOR might have been enough in the past, but when your revenue is cut in half you need to start looking everywhere.
That's the case with the restaurant below. They have been around for over 20 years in a coastal (tourist-driven) community. They have 7 locations and have always had younger management staff. The owner was able to manage COG's and LABOR from a distance with an accountant and that was always enough but when April of this year hit, EVERYTHING CHANGED. The visual below is the first month on the system.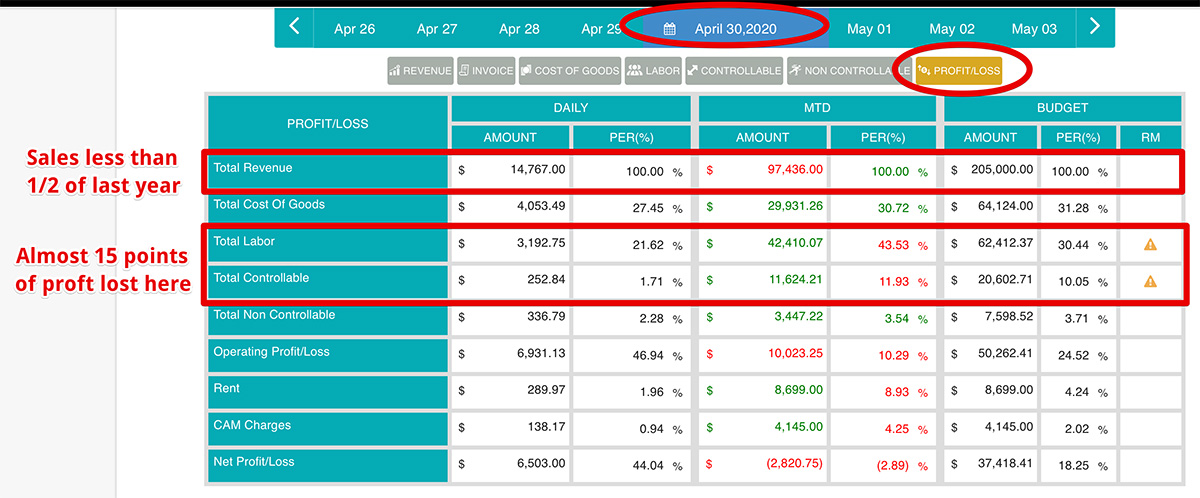 Sales cut by more than half
3rd party delivery taking more and more of the profit
Increase in paper products for to-go
Throwing away more and more food each week
Payroll almost 65% of sales for month April
The managers had never built their own P&L but within a few weeks of making simple entries on their phones \ tablets \ computers they could see a clear picture of April, and it wasn't great. Now let's see how June finished up.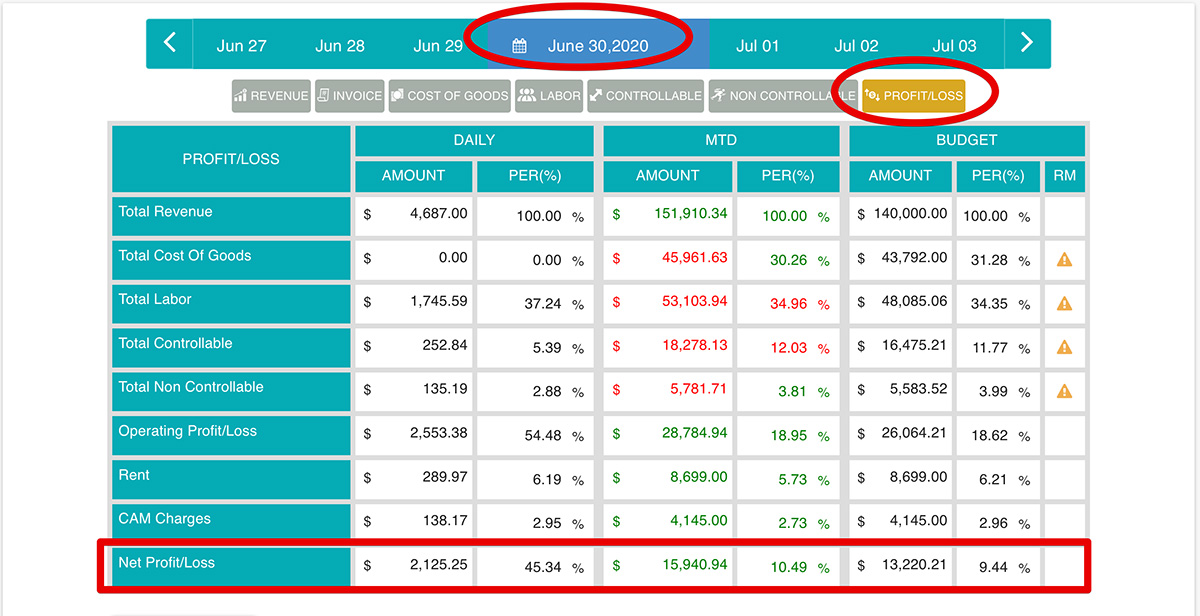 The way we got here was our team of restaurant operators helped strategize out a new operational budget for the month, one that:
Took into account sales are going to be lower (last June they did $340,000, this year we set the expectation to $140,000)
Refocused marketing dollars toward the in-store pickup
Set monthly budget for to-go materials and initiated a conversation with vendors about new needs moving forward (supplier had all kinds of options well within budget)
Weekly budgets for food and bar based on sales expectations to help managers better understand targets
Moving 2 salaried managers to hourly shift leader position for the interim to help better control their fixed cost
The last biggest change was that by having the managers build their own P&L in 5 minutes a day they were engaged in the process and could help manage to the bottom line.
When they know their numbers every day, it easier to make good financial decisions.
---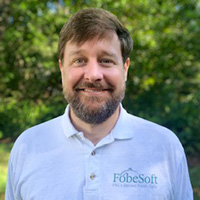 Matthew Sloan is the Managing Partner of Fobesoft, a software tool to help restaurant owners and managers better manage their bottom line. Learn more at fobesoft.com.