How to Attract College Students to Your Restaurant
publication date:
Jul 15, 2019
|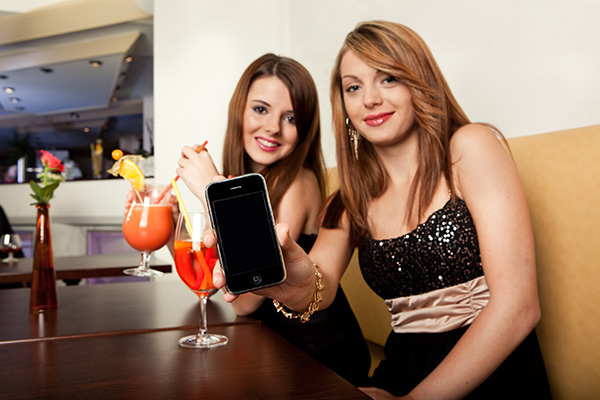 College students make up a large portion of the younger population in the U.S. In fact, more than 18 million people enrolled in college in 2017, a number that's likely to continue rising over time. Restaurants in cities and college towns have the opportunity to cater to these students, increasing revenue while building local ties.
Some businesses, including coffee shops and pubs, are naturally geared toward the student population, while others need to work to appeal to this demographic. Let's take a look at some trends in college students' dining preferences and consider how you can make your business successful with the students at your local university.
What College Students Look for in a Restaurant
Not all college students are part of the Gen Z or Millennial generations, but many are. College students, as a result, tend to share attitudes with others in their age group. For instance, they share Millennials' preference for organic ingredients, transparent sourcing, global flavors, and healthier drink options.
College students also have specific criteria for what they consider to be a good restaurant. They want their food to be both convenient and affordable, since they're often busy attending class, studying, socializing, and working to pay for tuition. Your restaurant can impress college students by offering student discounts and integrating technology into the ordering processes.
Tips for Marketing to College Students
College students can bring lots of new business to your restaurant and become some of your most loyal customers. Here are several tips you can use to earn the business of students in your area:
Partner with a local university: Some universities partner with local restaurants, creating programs that allow students to spend some of the money they pay for on-campus dining at the restaurant instead. Talk to the staff at your local college or university to see how you can get involved with programs like these.
Offer deals for college students: Good, affordable food is a big draw for college students. Advertise deals online, on campus, or in the school's student newspaper. You can also hold weekly "happy hour" events to attract large and reliable crowds of students and faculty.
Use creative social media marketing: Millennials are known for their use of social media. Use your restaurant's accounts productively by interacting with guests. Encourage student customers to post pictures and talk about your restaurant online, and display your social media handles in a prominent location.
Enable online ordering: Online ordering makes it easier for college students to enjoy your food within the constraints of their busy schedules. It also allows you to serve more customers and increase your profit margins. Remember to tell students about this option when they visit you in person.
Integrating a cloud-based Point of Sale (POS) into your restaurant's operations can allow you to work more efficiently and stay up to date on the cutting edge of technology in the industry. By integrating technology in your ordering process, you are able to expand your network and start servicing to new customers, including college students. Implement some of these tips at your restaurant and you'll soon start earning the business of students in your area.
---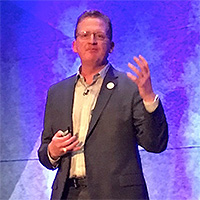 Ron May is the VP Corporate Leader of CAKE from Sysco, a fully-integrated restaurant platform by Sysco. Ron is a professional services leader with proven expertise in digital customer experience, large scale operations, strategic solution delivery, and cultivation of executive-level client relationships.