Gift Card Tips for Restaurants During the Holiday Season
publication date:
Dec 2, 2019
|
author/source:
Robert D'Ambrosia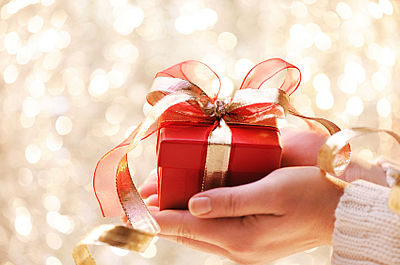 Gift certificates and cards are a time-honored tradition. Need a last-minute holiday or special occasion present? Gift card. Have a kid in college, or a young adult just starting out on their own? Gift card. And what's the easiest thing in the world to re-gift? That's right – a gift card.
For customers, that offer of a gift card or certificate to your restaurant can solve a problem. It can also be a great impulse purchase, especially when featured as part of a sale. And for restaurants, gift cards are pure gold.
The Joy of Gift Cards
What's so great about gift cards? Let us count the ways:
Gift cards can attract new customers and raise awareness of your restaurant.
Gift cards are the most requested gift, according to the National Retail Federation's annual Gift Card Spending Survey; this year alone, Americans are slated to buy over 30 billion dollars' worth of them.
Depending on your store policy, gift cards may be reloaded, which virtually guarantees a return customer.
Customers often spend more than the dollar amount on the card, leading to increased sales.
Gift cards can be passed on to multiple people, meaning multiple new (and potentially returning) customers.
In 2012, an estimated $1 billion in gift cards went unredeemed; for restaurants, the actual figure for unused cards is estimated to be between 10 and 15 percent. That's basically extra cash in your account, although you should keep in mind local regulations about honoring future redemptions.
How to Boost Gift Card Sales
There's nothing wrong with having a display of gift cards out by the register to trigger an impulsive purchase. But you needn't leave your gift card sales to chance. Especially during the holiday season, it's a good idea to actively promote gift card sales. Here are a few ideas:
Offer a Reward. You can offer customers who buy a gift card a secondary card for themselves. For example, if they spend $100 in gift cards, they receive a $10 or $15 gift card. Given that they're likely to spend more than ten or fifteen bucks when they come in to redeem the card, you don't need to worry about losing any profit. And remember, 10 or 15 percent of gift cards are never redeemed anyways.
Promote or Sell Cards Online. Whether it's your Facebook page, your website, or through your Twitter feed, you can start advertising your gift cards now. (This works really well if you're running a special offer like the one above.)
Get Your Staff Motivated. You can also recruit your servers to sell gift cards, either by creating a contest to see who sells the most or by offering them a percentage of the card sales.
There are just a few things to be aware of when you sell gift cards. Financially, you should treat cards as deposits (or accounting liabilities), not as cash. It's tempting to think of them as instant money, but remember that you will still have to pay for labor and food costs when they are redeemed. Finally, you'll want to familiarize yourself with the fine print of gift card practices in your state. This includes rules on expiration dates, financial reporting, and possible cash value redemption.
Gift cards offer solutions to everyone, from the giver to the recipient to your business. Isn't it time to incorporate them into your marketing and sales plans?
---

Robert D'Ambrosia is the former CEO & Founder of Ctuit Software, a restaurant management software suite of tools and dashboards that provide deep insight into a restaurants' financial and operational performance.