Data Reveals Small Businesses' Revenue Growth Is Stronger Than Perceived
publication date:
Feb 27, 2020
|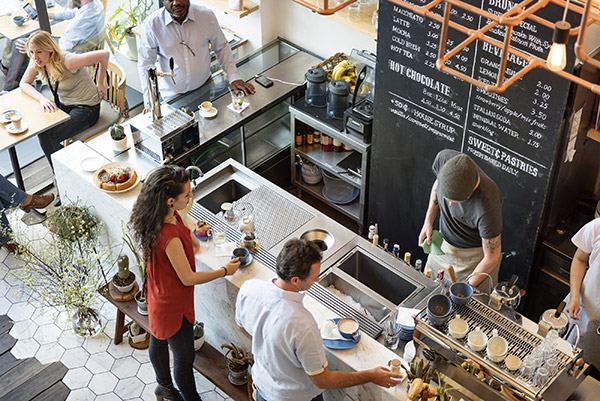 New data released in mid February by Kabbage, Inc., a data and technology company providing small businesses cash flow solutions, demonstrates why small businesses need appropriate resources to analyze and compare their cash-flow performance against their peers.
Polling more than 600 U.S. small business owners, the research reveals the majority of small businesses believe their revenue growth underperforms their peers. Specifically, 60 percent of respondents ranked their revenue growth below the 50th percentile of similarly sized small businesses.
Yet, when comparing the respondents' true cash-flow and revenue data with the analysis drawn from 200,000 companies in the Kabbage Small Business Revenue Index, the data reveals the vast majority of respondents have healthy revenue performance. In fact, 74 percent of respondents in the survey met or exceeded the overall Index revenue growth of small businesses over the three month period prior to conducting the survey.
Skewed Toward Underconfidence
The research also showed small businesses generally have difficulty accurately comparing their businesses to others. Less than 11 percent of small businesses were able to correctly estimate the decile ranking of their revenue performance among other respondents. Together, the findings suggest small business owners may carry unwarranted self-doubt about the financial health of their businesses, and a lack of proper insights into their market or industry may influence why small businesses skew toward underconfidence.
"Having studied the effects that confidence levels have on decision-making for over 20 years, I've found entrepreneurs are often overconfident," said UC Berkeley-Haas management professor Don A. Moore. "However, this study shows the potential for small business owners to err on the side of under-placing their performance when comparing themselves to others.
Running a Business is Hard
"The likely reason for this is that people tend to rate themselves below average on difficult tasks. Simply put, people assume they're worse than others when a task is hard. Both running a small business and benchmarking performance without solid data are difficult tasks, and respondents showed underconfidence despite sharing similar struggles.
"People who demonstrate underconfidence are more likely to opt-out of or choose to exit a competition when, in fact, they would have succeeded had they persisted. Providing them access to benchmarking systems and analysis on par with what's available to large and public companies may reduce anxiety and help them calibrate strategic business decisions."
"There is no question that technology advancements will empower small businesses with smarter systems to better analyze and understand their business performance," said Kabbage Chief Revenue Officer Laura Goldberg. "What's most exciting is the potential for technology to fuel greater confidence in entrepreneurs and their businesses and to provide the encouragement to keep growing."