6th Annual Jerry Maahs Memorial Golf Outing Supports Lymphoma Research
publication date:
Aug 29, 2014

The 6th Annual Jerry Maahs Memorial Golf Outing held on Aug. 9 at Ironwood Golf Course in Sussex, WI raised over $100,000 for the Leukemia & Lymphoma Society's Wisconsin chapter, making the event its largest independent fundraiser in the state.
Alto-Shaam founder Jerry Maahs passed away from lymphoma in 2006. The Jerry Maahs Memorial Golf Outing was founded in 2009 to honor Jerry's memory and to support finding a cure for this cancer.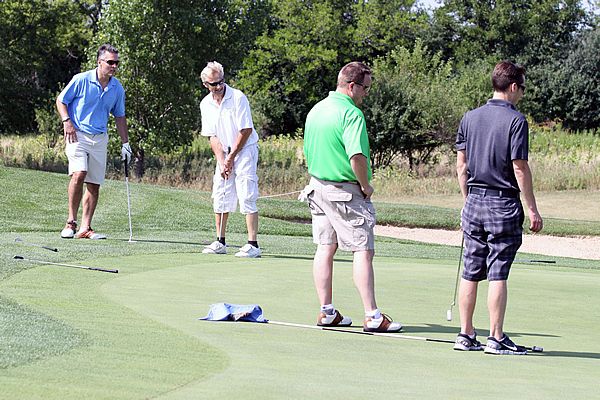 "Our goal is to support research that will one day save many lives," said Steve Maahs, Chief Operating Officer and President of Alto-Shaam. "My family is overwhelmed by the support shown by our employees and extended business community. Not only will my father's industry legacy continue, but his memory will continue to live on as we support the discovery of a lymphoma cure."
Finding a cure for lymphoma remains a growing concern. Nearly 71,000 new non-Hodgkin lymphoma cases are expected to be diagnosed in the United States in 2014, according to the National Cancer Institute at the National Institutes of Health. Unfortunately, the NCI is estimating that almost 19,000 people in the U.S. will pass away from the disease this year.
Because of the generous donations from sponsors and the Alto-Shaam family, Jerry's name will continue to support a research grant to help find a cure for aggressive non-Hodgkin lymphoma. The Jerry Maahs Memorial Golf Outing has raised nearly $225,000 since its inception in September 2009.
The golf outing continues to grow each year. The first event included 56 golfers and six volunteers working to raise $7,680. This year, 187 golfers and 31 volunteers helped raise $100,000. Golfers came from throughout the U.S., including Arizona, New England, Florida, California, Washington, New York and Georgia.
"We look forward to seeing an end to non-Hodgkin lymphoma," Steve said. "Every person who helped with the golf outing - whether sponsoring the outing, donating prizes, volunteering at holes, or swinging the club - should be proud of their contribution toward that goal."
The research portfolio includes seven cutting-edge investigations underway at prestigious research institutions and a strategic alliance with a biotechnology company.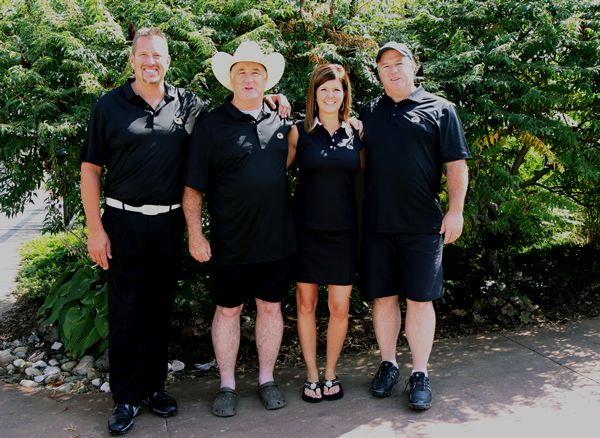 "We would like to congratulate and thank Steve Maahs, the golf committee and Alto -Shaam, Inc. family on their amazing event and generous donation," said Mike Havlicek, Wisconsin Chapter Executive Director. "Alto-Shaam has once again proven to be, not only an industry leader, but a valued community leader. LLS is grateful to have their support and partnership. The company's efforts and generosity bring help and hope to patients and their families."
About Alto-Shaam, Inc.
For over 50 years Alto-Shaam has specialized in creating industrial systems and equipment that are the core of successful and profitable foodservice programs in many different industries. Beginning with innovations in heated holding compartments, Alto-Shaam has now grown to include the latest technology in cook and hold ovens, combi ovens, banqueting systems and more, to ensure that customers have the ability to create better food, with an even better return on investment.
About The Leukemia & Lymphoma Society
The Leukemia & Lymphoma Society (R) (LLS) is the world's largest voluntary health agency dedicated to blood cancer. The LLS mission: Cure leukemia, lymphoma, multiple myeloma, and improve the quality of life of patients and their families. LLS funds lifesaving blood cancer research around the world, provides free information and support services, and is the voice for all blood cancer patients seeking access to quality, affordable, coordinated care. Founded in 1949 and headquartered in White Plains, NY, LLS has chapters throughout the United States and Canada. To learn more, visit www.LLS.org. Patients should contact the Information Resource Center at (800) 955-4572, Monday through Friday, 9 a.m. to 9 p.m. ET.