7 Restaurant Labor Scheduling Best Practices
publication date:
May 16, 2018
|
author/source:
Megan McIntyre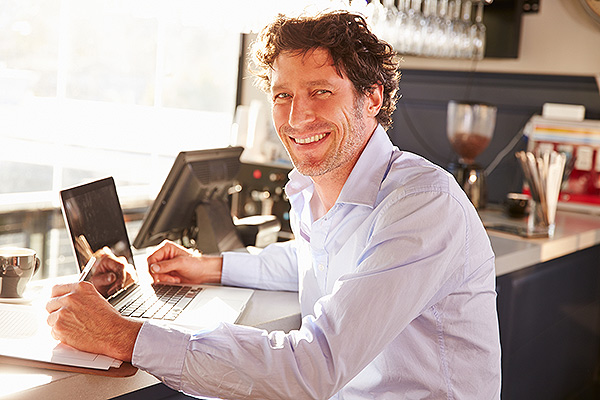 In an industry where costs are high and margins low, it is important to make the most of the resources that you have available to control your costs. Labor is expensive but how can you lower labor costs without sacrificing the service level and customer satisfaction? Here are seven labor scheduling best practices to help manage schedules and lower cost.
1. Look At Historical Sales Trends to Create a Forecast
Using your historical sales trends alleviates the guess work of what you can expect to sell. Sure, once in a blue moon a large party might walk in right at closing and you will need someone to stay late, but more often than not, your historical trends will be a good indicator of your labor needs. Pay attention to peak hours per day to see where you can scale labor back (perhaps there is a slow sales period mid-afternoon between the lunch and dinner rush?), and also notice seasonal trends (if the patio is closed, you don't need staff to attend to it).
2. Stagger Shifts to Mitigate Labor
Staggering in times allows you to increase labor as sales increase throughout the day. If each shift starts out slow and builds sales, overlap labor to have employees on the clock only when you need them. This can also be used as a way to rotate opportunity.
3. Pay Attention to Part-Time Vs. Full-Time Employees
If you are tracking full-time and part-time employees for benefits or ACA compliance, you will need to be mindful of who should be scheduled as full time and who should be scheduled as part time. Looking at historical labor trends will help you determine who has part-time and who has full-time status.
4. Honor Time-Off Requests & Preferences
Approving your employees' time off and availability requests can go a long way towards employee satisfaction and retention. Creating a labor schedule that is mindful of employees' lives outside of work creates good will, lowers turnover costs, and ultimately can lead to happier employees – and as a result – increased guest satisfaction.
5. Schedule to Strengths
Know your 'Rock Stars' and make sure that they are on your busy shifts, but also know who excels at small talk, up-selling to an empty restaurant, etc. It may be more important to have someone who is quick and efficient at lunch and someone who is more of a schmoozer at dinner.
6. Cross Train Employees
Cross training ensures that you have a sufficient amount of flexibility to react to any situation that may arise, but it can also lead to a more cohesive team as employees are given the chance to see one another's tasks and roles first hand.
7. Consider Total Labor Cost
The cost is not just regular hours worked but also over time, double time, shift or employee meals and drinks, and – if you live in an applicable area – special pay. If any of these may apply to your business, consider the outcome when creating your schedule as a preventative measure.
Labor scheduling is the backbone of your labor hours. Controlling your schedule can help you streamline your labor hours and lower your business costs as well as increase employee productivity and satisfaction.
---

Megan McIntyre has been with Ctuit since May 2011. She has a broad range of expertise in the hospitality industry with over 15 years of experience involving customer service, COGS, client relations, event coordination, marketing and promotions. Megan holds her MBA in Sustainable Business Enterprises from Dominican University of California.