6 Steps to Prepare Your Restaurant Patio for the Season
publication date:
May 24, 2019
|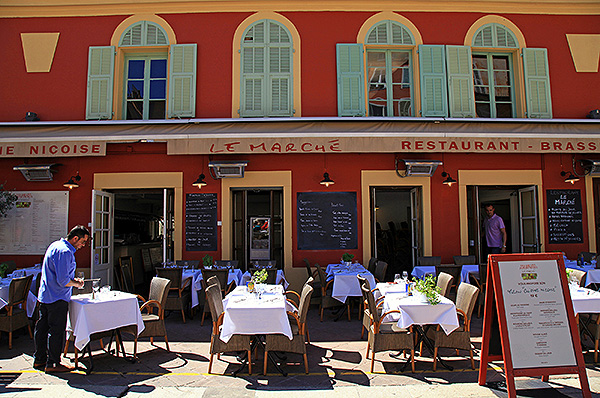 As temperatures continue to warm up during the spring and summer months, more diners will seek outdoor dining.
"When warmer temperatures arrive, people want to spend as much time outside as possible, including while dining," said Shawn King, Marketing Manager, Cintas Corporation. "Preparing your patio for the outdoor dining season will give guests an experience and not just a meal, while extending the life of your outdoor patio."
The following checklist will help you get ready for outdoor diners:
Power wash your patio. In addition to the build-up of dirt and dust, patio areas are constantly subject to spilled beverages, dropped food and gum. Power washing your patio will help remove the grime left behind from winter weather. Power washing will enhance the customer experience and improve the look of your restaurant.

Clean glass and awnings. Windows are one of the first things that a customer sees before entering your business, so don't skew their opinion with a dirty exterior. Start at the top and wipe down awnings to prevent dirt from building up on the surface. If windows have any dings or cracks, address the issue immediately.

Install floor mats. According to the Institute of Industrial Launderers, 80 percent of dirt is tracked into a building from outside. Entrance mats are your facility's first line of defense against dirt, soil and water. Partner with a mat provider who can manage your matting program, laundering your mats on a regular basis and replacing them to help protect floors in your building.

Clear outdoor drains. A flooded patio will keep potential outdoor diners away. It's important to clear any outdoor drains of leaves or other debris to prevent a backup that could severely rain on your outdoor patio season.

Hire a handyman. From retouching exterior paint to ensuring outdoor lighting is working properly, identify areas around your patio that could use extra attention. While these issues might not impact your day-to-day operations, they can affect how your customers perceive your business and their dining experience

Update your emergency contact list. In many parts of the country, summer will bring severe storms with heavy wind, rain and lightning. Review your emergency contact list to make sure all vendors are still in business and that all employees know what to do in an emergency situation.