5 Ways to Create a Successful Restaurant SMS Campaign
publication date:
Jul 11, 2017
|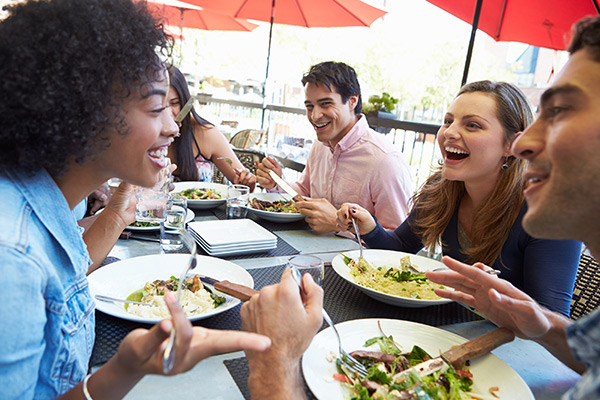 Restaurants face a huge amount of competition. You need to find ways to peak customer interest and get them returning to your establishment. You need a strategy that will help you stand apart from the competition, but not spend a fortune in the process. Text messaging can fill all of these needs with a strategy that is custom-fit to your brand and marketing channels that is likely to make the big impact with your audience.
Last-Minute or Real-Time Deals
Your customers love the opportunity to save money, so give them a deal they can't refuse. Deals can be sent out and viewed within moments, allowing you to add a time-sensitive element that makes your offer more desirable. Sending deals and coupons is a great way to keep your brand in the forefront of your customer's minds. You can take this even further by pairing your text campaigns with your app and GPS tracking to make those offers relevant in real-time. When a customer passes your physical location, you can text a coupon or offer to help draw them in your doors.
Getting Fast Feedback
Surveys and polls can make your customers feel more involved while simultaneously giving you feedback to help improve your business to meet the needs of your target audience. Use a texting platform to offer a quick survey that provides you with immediate results. Restaurants using texting can even offer a special deal at the end of the survey if you are really trying to boost results, since people are more likely to follow through if they have an incentive to work for. Texts are more likely to be read, making it easier to get a response via text than email.
Increasing Your Reach
A bring-a-friend texting campaign can be a great way to increase the attention your restaurant is getting. A special deal for referrals can help increase how often your customers are talking about your brand and what they are telling their friends and family. Word of mouth referrals are one of the most impactful methods of marketing your business.
Personalized Marketing
You can adjust your marketing to consider the different customers you are texting. Personalized texts really make an impact when you send out the right messages to the people who will really identify with them and find them relevant. Use your texting platform to create groups and segment your subscribers based on their interests, habits, visit frequency and more. Use the information to send out special birthday offers or reminders for special events your location is holding.
Exclusive Deals and Access
Use texting to offer exclusive deals or information on events that can't be accessed any other way. This helps you build a subscriber list and reward your customer's loyalty. Offer reserve tickets to special holiday events or live music settings that are exclusive to help increase the value of your texting program. Keeping these events exclusive makes being a part of your contacts list a desirable place to be, so you don't want these offers to be found just anywhere.
Texting strategies can boost the buzz about your location and get people into your restaurant. Texting is a cost-effective way to improve your marketing in an easy but effective way. Use your SMS text marketing to provide more value to your customers while increasing brand awareness.
For more information on how integrating an SMS software can enhance your restaurant's marketing strategy, click here!
---

Ken Rhie is the CEO of Trumpia, which earned a reputation as the most complete SMS solution including user-friendly user interface and API for mobile engagement, Smart Targeting, advanced automation, enterprise, and cross-channel features for both mass texting and landline texting use cases. Mr. Rhie holds an MBA degree from Harvard Business School. He has over 30 years of experience in the software, internet, and mobile communications industries.