5 Seasonal Hiring Tips
publication date:
Nov 6, 2019
|
author/source:
Hotschedules.com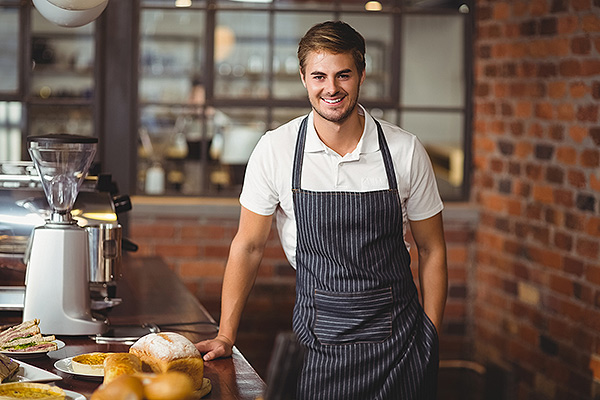 1. ABR (Always Be Recruiting)
If you want to have seasonal staff when you need them, always be recruiting. On your website, social media, job boards, etc., post seasonal positions year-round. Keep in touch with last year's seasonal hires, and consider reaching out to people that you didn't hire last year (maybe they've gained experience?). Be spontaneous. If you're out and spot a potential hire, hand out your card and say you're staffing up for summertime. Talk to your regulars, too. Do they have a college kid or another family member looking for summer work?
2. Go Mobile
Quick. Grab your phone and Google your restaurant + "jobs". Does your brand look outdated? Is the career page mobile-optimized? Can you apply right from your phone? LinkedIn says that 72% of Millennials browse for jobs on their phones, which means that you need to have your mobile game on. If you were searching for a job from your phone and stumbled upon your own restaurant, would you submit an application?
3. Reward Referrals
Chances are, your employees know someone who needs a restaurant job. Referrals rock: only 7 percent of job candidates are referred, yet they account for 40 percent of hires, and they are hired 55 percent faster than career site applicants, says Jobvite. Start an in-house referral program and offer an extra $25 to anyone who brings in a qualified candidate. If the new hire stays on for the duration of the season, drop another $25 or $50 into the referrer's pocket.
4. Look in Unlikely Places
Need more mature seasonal hires? Someone who can speak whole sentences without saying "um," "like," or "literally"? Check senior centers or VAs for job seekers. Other unlikely labor pools include: special needs, displacement, relocation, internship, or school-to-work programs, U.S. Armed Services, and other Federal, state, or local employment programs. Be sure to post specific job descriptions so applicants understand your needs. Your restaurant can stand out from the crowd (and filter candidates) by including your mission, vision, the job's tasks, and other expectations.
5. Do Some Quality Control
Finding a warm body is one thing. Finding hard-working seasonal talent is another. You can vet candidates in a few different ways. For example, try the menu test. Ask candidates to memorize your menu and take an online quiz. If they get it 80% correct, they pass. You can also ask situational interview questions that probe for behavior. For example, "If you accidentally spilled beer all over a guest, what would you do?" Or, "If one table complained that another group was being too loud, what would you do?" You'll get a range of answers.
---

HotSchedules.com offers a suite of solutions to help restaurant managers control costs, improve profitability, manage staff, and facilitate real time communication.