5 Mistakes to Avoid When Opening a Bar
publication date:
Aug 13, 2019
|
author/source:
Kyle Thacker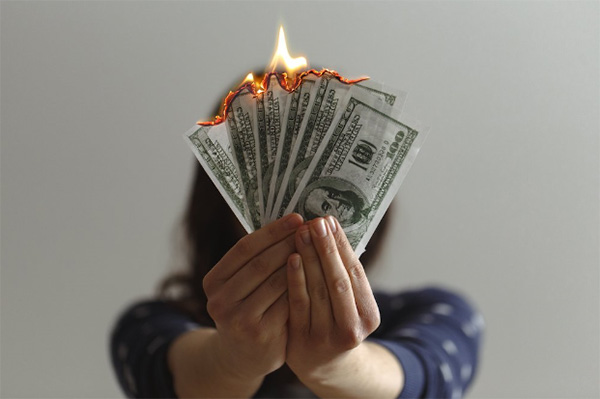 Owning a bar is a dream job for many people. But too many would-be bar owners think of running a bar as a fun investment where you're constantly throwing a party.
But opening a bar means you're starting a business and running a successful business requires a keen eye. There are a lot of mistakes that are made when opening a bar. This article will help you avoid the pitfalls that can sink a new business before it launches.
1. Not Having a Business Plan
If you've decided to open a bar or restaurant because you enjoy going out and trying the latest craft beers or inventive cocktails, there are important details to plan for once the buzz of a great idea wears off. The bar and restaurant industry is a very competitive place. There are over 1 million bars and restaurants in the United States. It takes a lot of work to stand out against that competition.
Putting together a business plan for opening a bar will help you identify crucial details about your bar, as well as attract investors and initial management staff.
How to put together a business plan for a bar
The first step is defining your concept.
What qualities will set your bar apart from the other bars and restaurants in your area? Why should people spend their time and money at your bar instead of one down the street?
The bar business is competitive. You need a hook to get people interested in spending their time and money with you. A name is important, and the concept behind it is even more important.
Will you be a cocktail-focused bar or a tap room filled with an exciting tap list of the newest craft beers?
Will you serve food? If so, what type of food will you be serving?
There is a lot to plan for when opening a bar.
Here's what should be included in a restaurant business plan
Bar name and concept
Menu and bar design
Marketing plan
Financial support
Location
Market analysis
By working through this checklist, you'll be better off than most dreamers with an idea for a bar.
2. Not Having Controls for Bar Inventory
When it comes to operating costs, alcohol is one of the biggest expenses.
A common problem for new bars is stocking too much alcohol when opening. Purchasing too much bar inventory to start will create a heavy financial burden that can be difficult to lift.
Defining your concept can help determine the products to carry when opening. But it pays (literally!) to have a plan for inventory control in place before you open your doors.
Set a purchasing budget
Establishing a budget to cap for the amount of money you spend when purchasing your starting inventory will help you immensely by limiting the risk you take on when purchasing alcohol products.
You might have an idea of what products will be popular with your guests, but you don't truly know until you generate a few months worth of sales data to analyze. And there will always be surprises that you didn't anticipate.
By keeping inventory low to begin with, you can adjust your purchasing habits according to sales trends.
Set up an inventory management strategy
Part of being a business owner means being organized and diligent when it comes to managing bar inventory.
Make sure to record all of your starting inventory product counts and costs. Keep this information in one place so it's easy to reference. You'll also want to set a schedule for when and how often you take inventory.
The most common method for recording and tracking inventory is with spreadsheets. But now there are a lot of companies providing software and mobile apps to make bar inventory easier.
It's smart to research inventory platforms before your bar opens. But one great platform for bar inventory is Backbar. This is a free product that won't add to your already hefty opening expenses and will help you track inventory, control costs, and see reports on inventory performance.
3. Bad Investor Partnerships
Opening a bar is expensive.
There are a lot of factors that can affect the start-up costs of a bar, but sounds estimates run from $110,000 to $850,000 according to investopedia.
With that much money involved, it's not smart to be the sole investor in a new bar. It's common for would-be bar owners to seek out credit lines and investment partners who are willing and able to put money into your bar concept before opening.
But it's important to make sure the partners you invest with are trustworthy and reliable.
It's also important to understand what the role of an investor will be. Some are active investors who will help with the business, some are silent and will just provide financing.
Investor Checklist
How much money do you need to raise through investors?
Have they invested in other bar or restaurant concepts? If so, what is their record of success?
Will they be an active or silent investor?
What is your timeline for the return on investment?
What percentage will they make on the investment?
Can they provide support in other areas of the Bar?
4. Not Identifying a Target Market
A very important step in opening a bar is to identify the customers you want to attract as patrons. We mentioned identifying a target market in the business plan checklist, but it's worth exploring more.
What is a target market?
It is your ideal customer. What type of customer do you want?
In marketing, this concept is called a customer persona. The details that make up a customer persona include:
Income - how much money does your target customer make? Will they find the prices at your bar appropriate?
Age - What age group do you want to appeal to? A college crowd? Young adults or customers with families?
Drink Preferences - Do they prefer cocktails? Ordering wine? Are they craft beer aficionados?
Dining style - Are your target customers looking for a quiet and intimate experience? Will they come in large groups? Do they want to interact with other customers?
Interests - Outside of drinks and food, what interests does your target customer have? Do they watch sports? Interested in music or film? Will they want to dance at your bar?
Why defining a target market is important
Understanding your target customer is important because it will influence a host of decisions you make. This can range from the concept of your bar to the design to the type of atmosphere you create in your bar.
It will also help you with your marketing efforts. For example, if you're targeting a younger customer base, then you may want to have more focus on promoting your bar on Instagram while an older customer demographic might be more active on Facebook.
Your target market will also influence the style of service your bar maintains as well as the staff you employ. A high end cocktail bar will require staff that is knowledgeable, professional, and experience with premium service.
While a bar catering to college students will have staff around the same age as the patrons and won't require the restaurant experience high end bar needs.
5. Hiring the Right Staff
Opening a bar is a lot of work and will consume a lot of hours. It's important to hire good staff members right from the opening. But hiring the right staff isn't always easy. 51% of restaurant operators cite staffing as the biggest hurdle to success. Finding the right bar staff starts at the top with management.
Hire a strong management team
It's important that you hire managers with strong bar and hospitality experience. It's especially helpful if they have prior experience with opening a bar or restaurant before.
Make sure your management team has an eye for detail and understands restaurant operations.
One of the most important jobs a manager has when opening a bar or restaurant is to create guidelines on standard operating procedures.
Essentially, these guidelines answer the question of how will the restaurant be run?
Management should be able to implement a chain of command and documentation for everything. From employee codes of conduct to checklists for opening and closing the bar and procedures for handling customer complaints, a manager should have an answer for any question a staff member has.
Bring on team oriented staff
Once you've hired a management team, it will be on them to hire the remaining staff for the restaurant. Opening a bar can be a stressful experience, so it's important to find staff that works well as a team and will support one another through any early struggles.
The best way to find good staff is for managers to use the network they've built while working in the bar and restaurant industry. Hiring staff members that have worked well together before will help you by knowing their work ethic and the expectations you have for success.
Key Takeaways
If you dream of opening a bar, make sure you take the right steps so this dream doesn't turn into a nightmare.
Here's what to remember:
Write a thorough business plan for your bar concept
Don't spend too much money on initial product inventory
Find investors you trust
Understand the market you're entering
Hire a strong team of staff you can rely on
---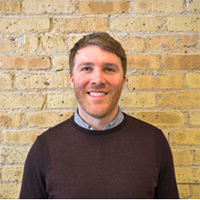 Kyle Thacker has years of hospitality experience from managing bar programs in Chicago. He is now the Director of Marketing for Backbar, a software company that helps bar and restaurant operators simplify inventory and beverage management with the free Backbar inventory platform. getbackbar.com.