4 Effective Ways to Bring More Customers into Your Restaurant
publication date:
Apr 19, 2017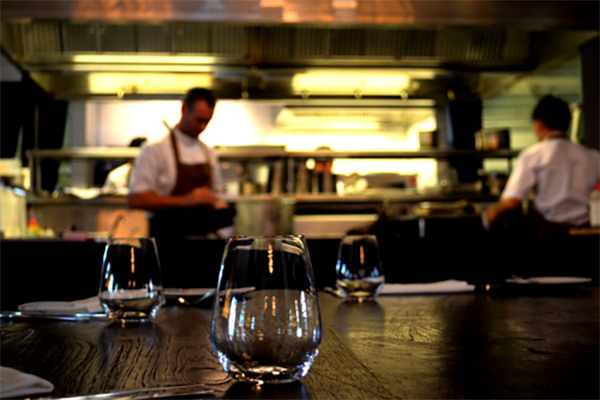 As a restaurant owner, you're probably thinking about ways to bring in more hungry people to your location. In addition to offering the best cuisine in the city - all at reasonable prices - other tactics and tips can also help attract customers. Fortunately, increasing business does not have to be expensive or time consuming.
Consider Adding Themed Days
Hosting special days or events can be a great way to bring in new customers and get regulars to come back for more. Think outside of the box a bit for this one, going beyond Taco Tuesday or Pizza Friday deals to entice people to come in. For example, whenever there are sports playoffs taking place, capitalize on the teams' cities' cuisines to bring in local fans. During the recent Final Four college basketball tourney, you might have offered a fresh seafood dish in honor of the University of Oregon Ducks along with some hearty BBQ offerings for the North Carolina Tar Heels fans. When planning these special days, make sure you are selecting entrees that you and your staff know how to cook well, and that you can easily find the ingredients to make.
Using Mobile Advertising and Geo-fencing
Mobile ads are a hot trend right now in the restaurant world, but for them to do your café any good, you have to do them right. As Buzztime notes, location targeting will help your mobile ads do much better; this is because potential customers use mobile search engines to find places where they can grab a bite to eat. More specifically, this approach is called geo-fencing and involves sending the identical mobile ad to people within a certain area that includes a neighborhood name or how many miles the person is away from your place. Focus on the newer and popular smartphones like the iPhone 7 when creating your mobile advertising campaigns; these phones can handle a lot of graphics and information and you can include directions and other tidbits that will entice people to come in.
Offer Delivery
Another way to attract more customers, notes Entrepreneur, is to bring your delicious food directly to them. People are often really tired by the time dinnertime rolls around, and when deciding which sandwich shop they want for dinner, they may choose the one that will deliver their hot meatball sandwich right to their door. While this approach is not technically bringing more people into your restaurant, on days when they are up for eating out your delivery customers will certainly remember your great food and friendly service and come in to dine.
Be a Generous Member of the Community
A great way to bring in more customers is by showing that you care about your community and the people who live there. Host a special fundraising event that involves donating a portion of that night's proceeds to a certain charity. If you are a pet lover, you could work with a local rescue to set up a small adopt-a-thon in your parking lot, and then let customers know that for every X amount you earn that day, you are giving Y to the rescue. Or, if a patron makes a donation to your given charity, you could knock off a percentage of their bill.