Quick Tips: Better Customer Service in 15 Seconds
publication date:
Apr 24, 2023
|
author/source:
Darren Dennington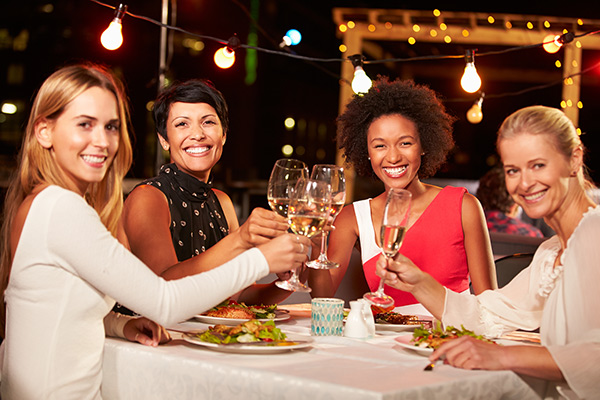 Good evening, my name is Darren. What can I get you?
Such a typical greeting from the sever to a guest, right. Try it this way instead.
How is everyone today? What a great afternoon outside today! I really like your hat, did you go to school there?
If you add a simple follow up question or two here, now you have a conversation before you have mentioned a single detail about the restaurant.
I hope everyone is looking forward to a great meal!
If I was sitting there I would probably go with a Sangria, a Sam Adam's Summer Ale and maybe a Strawberry Smoothie for the young lady.
There should only be one goal when first approaching any of your guests. Get Them To Smile. If you're able to get a simple smile from your guest during the first contact, you have now built trust and broken down the wall between server and guest.
To be able to accomplish this, you must first have the right staff on the floor, great employee morale in your business and a respected management team in place. When these 3 key areas are in place, the staff will feel comfortable enough to be themselves in their work environment. They will then genuinely want to provide a type of service that is truly appreciated by the guest.
To be able to make a great first impression the server needs to establish what type of experience the guest is seeking. The very first key is to have the server make some key observations of the table as early as possible. Try to observe the group as they are approaching the table to see what type of mood they may be in and their special indicators such as children, business meetings or romantic couple.
After the server has broken the ice and made a small simple connection to the guests it will open the door for a great experience. The guest will feel much more comfortable and if they are having a good time they can overlook small mistakes. When a connection has been made, the server can make personal recommendations and have the guest buy the items being suggested instead of the server trying to sell.
Unfortunately what take place in 62% of our Secret Shopping observations reports is that nothing is suggested at all. That usually takes place when either the employee or the manager does not care about their position. To truly give customized, personal service there needs to be a few additional questions asked during the first two trips to the table to understand the guest's expectations. Is this your first time in? Do you have plans for this evening? Did you come in for a specific dish tonight? Just try and find out what they are looking for.
15 seconds can go a long way if your staff is trained on how to serve your guests and you provide the proper work environment so your team enjoys the job.
---

Darren Dennington is the Owner and Founder of Service With Style, a secret shopping service dedicated to restaurants & hospitality. A long time industry veteran, Darren also consults and coaches restaurant operators on their operational and marketing strategies.