publication date:
Sep 7, 2023
|
author/source:
Jaime Oikle with Seek Hannemann
In this episode of the podcast Jaime welcomes Seek Hannemann, the owner of Seven Brothers Burgers. Seek shares the story of how his family started the business in Hawaii and discusses their emphasis on the concept of aloha and creating a family-like atmosphere for customers. The two hit on various topics and shared a number of insights and lessons including...
Story of how Seven Brothers Burgers started and grew through franchising
Emphasis on the concept of aloha and creating a family atmosphere for customers
Creative use of social media, including YouTube shorts and Instagram reels
Focus on providing quality food and exceptional experiences to attract and retain customers
Loyalty program with incentives and engagement through email marketing
Importance of finding the right people for franchise growth, aligning with company values
Expansion plans in Utah, Arizona, Idaho, and Hawaii

Subscribe / Follow / Like the Podcast at YouTube or iTunes to not miss an episode. Drop us feedback via email, Facebook, or Twitter.

Or listen...


Links : Seven Brothers Burgers & Seven Brothers Franchising
*****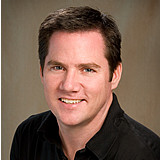 Jaime Oikle is the Owner & Founder of RunningRestaurants.com, a comprehensive web site for restaurant owners & managers filled with marketing, operations, service, people & tech tips to help restaurants profit and succeed.

TIMESTAMPS from Podcast...
**********
The backstory of Seven Brothers Burgers [00:00:01]
Seek Hannemann shares the story of how his family started the business 14 years ago and their journey to opening seven locations.
The emphasis on the Aloha spirit [00:01:47]
Seek Hannemann discusses how their business model focuses on creating a welcoming and family-like atmosphere for customers, with the goal of leaving them feeling appreciated and better than when they came in.
The unique in-store experience [00:05:32]
Seek Hannemann explains the quick service sit-down concept of their restaurants, where customers order at the counter and have their food brought to them. He also mentions the use of handwritten Mahalo cards to express appreciation and provide a personal touch to the dining experience.
The use of social media for marketing [00:09:01]
Discussion on using platforms like TikTok, YouTube, and Instagram for marketing and creating content.
Creating a connection with customers [00:10:43]
Exploring the importance of building a genuine connection with customers and providing a memorable experience.
Expanding through franchising [00:17:05]
Talking about the current locations in Hawaii, Utah, and Arizona, and the plans for future franchise growth.
The importance of finding the right people [00:17:52]
Discussion on the significance of hiring employees who align with the company's values and culture.
Expanding the franchise to new territories [00:18:44]
Exploration of the states the franchise is looking to grow in and the criteria for selecting new locations.
Challenges in hiring and retaining employees [00:23:36]
Insights into the difficulties of finding and keeping employees, and the unique approach the company takes in the hiring process.
Franchising information [00:26:19]
Seek Hannemann provides information on franchising opportunities at Seven Brothers Burgers and directs listeners to the franchise website.
Social media presence [00:26:19]
Seek Hannemann mentions the various social media platforms where Seven Brothers Burgers can be found, including Instagram, Facebook, and YouTube.