I've been snagging screenshots from my social feeds as well as my email to highlight the kind of posts and emails that I see restaurants sharing.
It's a good time to be informal with your audience and show your local character & personality
Don't be afraid to ask for help from your customers & community...
And be sure to thank them as much as possible for their support!

Promotiong Take Out...
I love the way the two images work so well in this post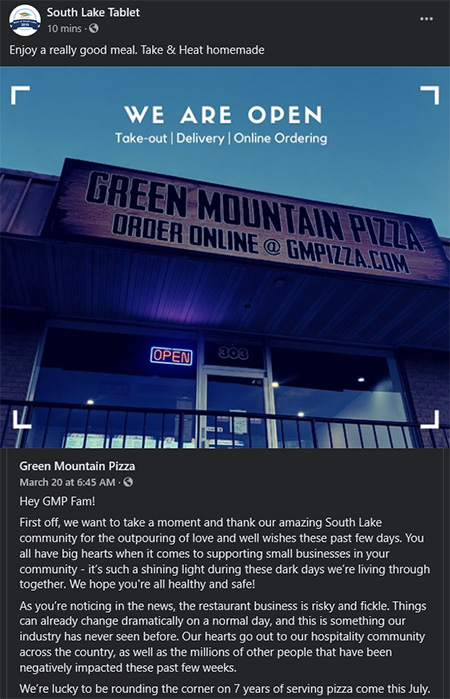 And yes, sell beer & wine!!!!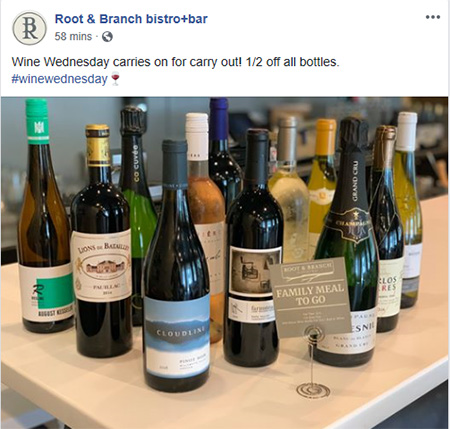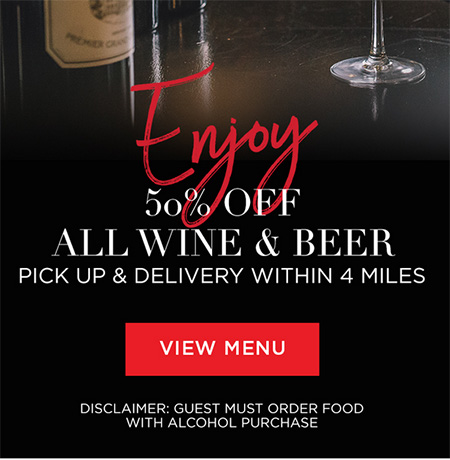 Quickservice is good, but how about a nice meal too...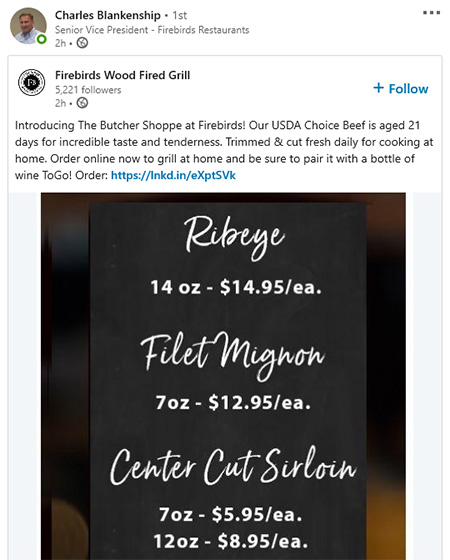 Okeechobee Steakhouse has been doing a very nice job with video and pics on their social feed...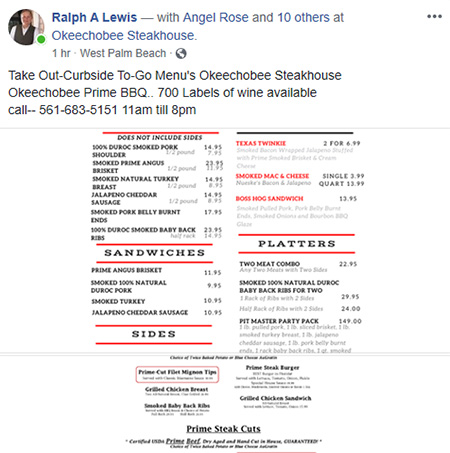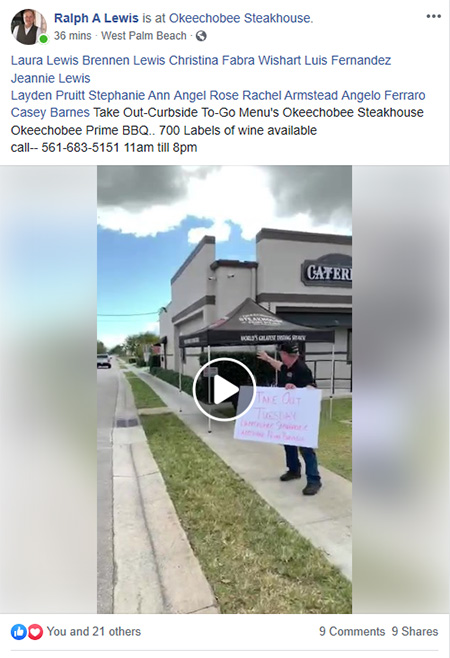 Burgers are good also!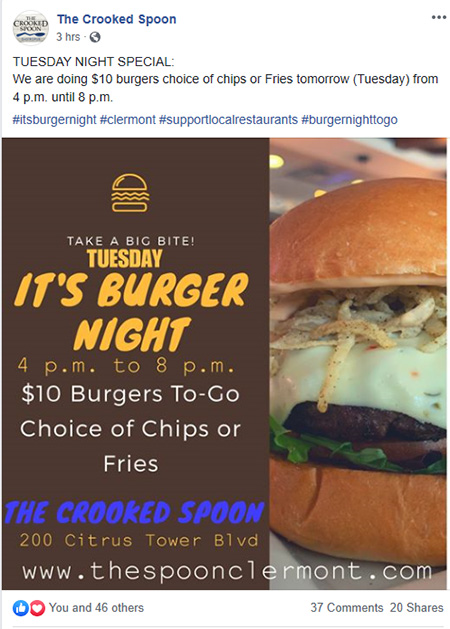 Good idea!




Saying Thanks...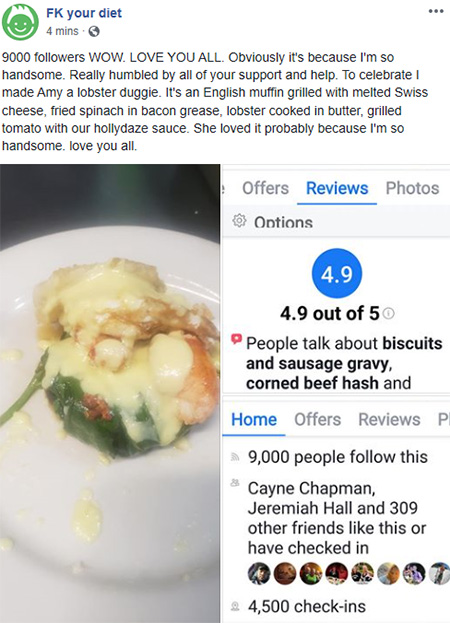 Showing thanks & support for the community - nice!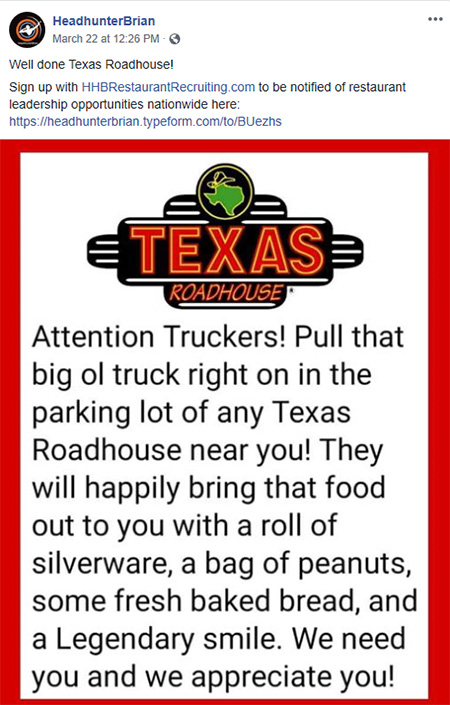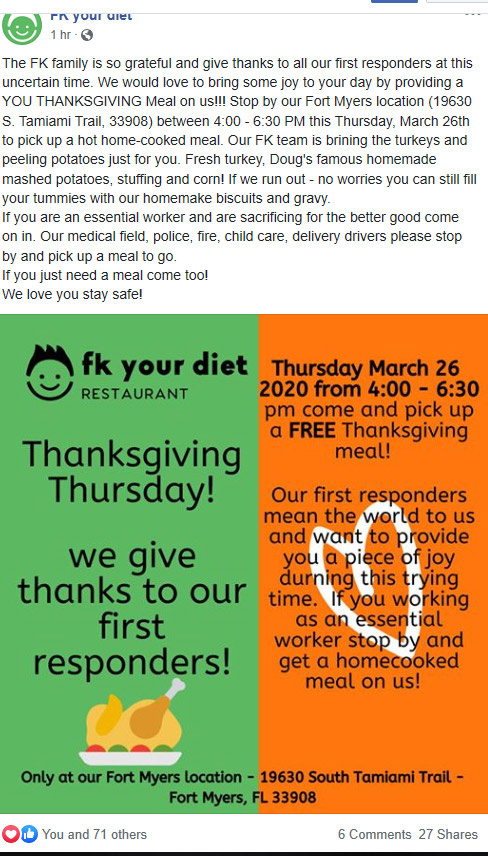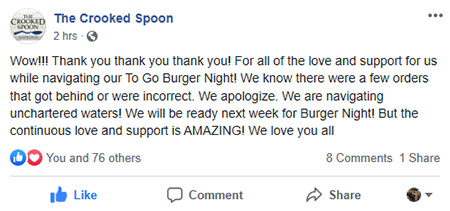 Industry Support is out there...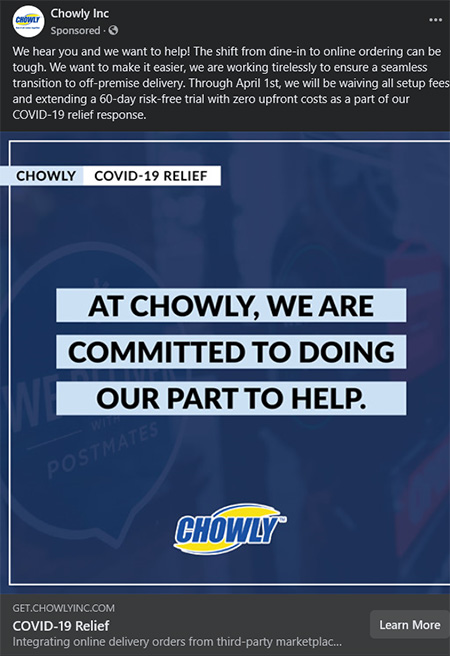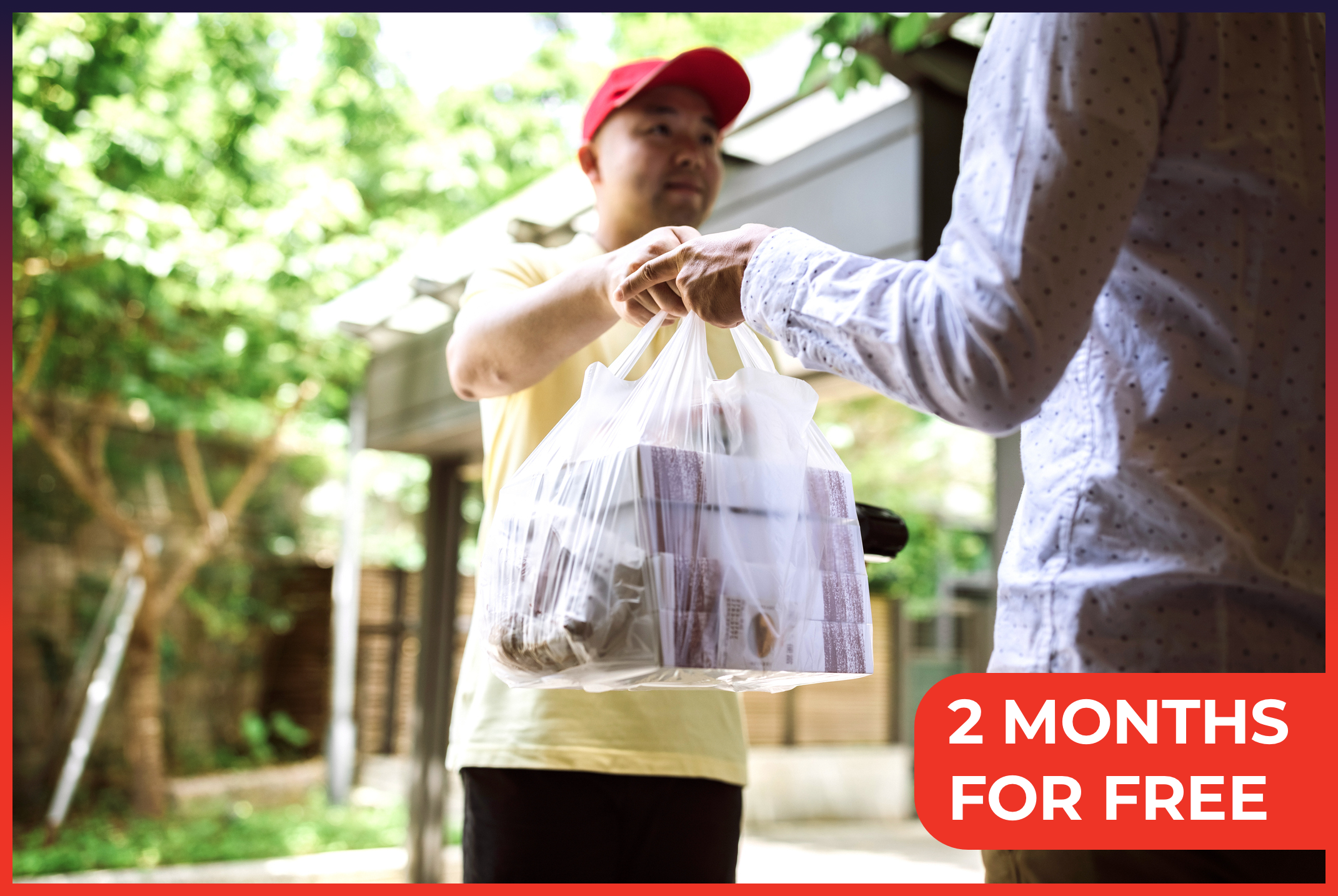 A lot of gofundme style fundraisers out there getting support...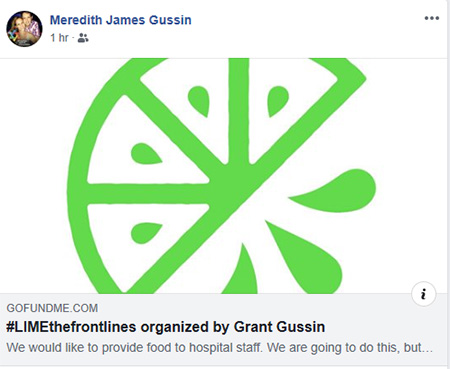 Folks are looking for where to get takeout...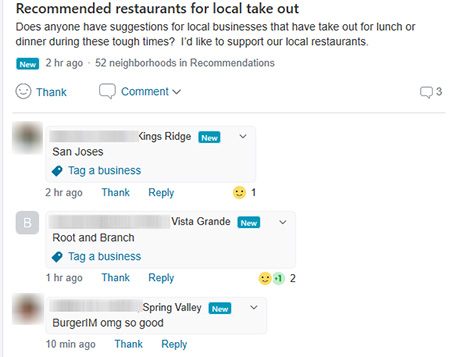 More to come on the site in the future...