MRA 'Holiday Hangover to End Childhood Hunger' Chef Lineup
publication date:
Jan 14, 2015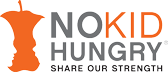 The Massachusetts Restaurant Association has announced an exciting lineup of top Boston chefs for its upcoming 2015 'Holiday Hangover to End Childhood Hunger', a new hospitality industry event with Harpoon Brewery benefitting the No Kid Hungry campaign. The event will take place at Harpoon's Seaport Brewery (306 Northern Ave., Boston) on January 26 from 7-10 p.m.
At the event, guests will include Harpoon beers and brew-paired bites from chefs including Chris Anderson (Clover); Chris Coombs (Boston Chops), Michael Leviton (Area Four, A4 Pizza, and Lumiere); Andy Husbands (Tremont 647); Jay Murray (Grill 23); Mike Zentner (Gaslight Brasserie); Rodney Murillo (Davio's); Josh Ziskin (La Morra); Mary Dumont (Harvest); Jamie Mammano and Anthony Wall (Teatro); and Jody Adams (Rialto).
The ticket price is $40 ($30 for those in the restaurant industry using a code) and includes admission, 2 beers, and tastings of the chefs' dishes with beer pairing samples. To purchase tickets or learn more, please visit www.nokidhungry.org/mraharpoon.